Prom must be one of the most special events that could possibly happen in a high schooler's life. This is one day that he or she will remember for the rest of their life.
This high school senior was planning something a bit different when it came to going to prom. He thought of taking his granny to the prom. Isn't this a spectacular idea? Well, we thought so too. He took his grandma to prom as his date and everyone there was thrilled and amazed by his idea. While many teens would shy away from doing something like this our man Dakota is someone as cool as a breath of fresh air on a hot summer day.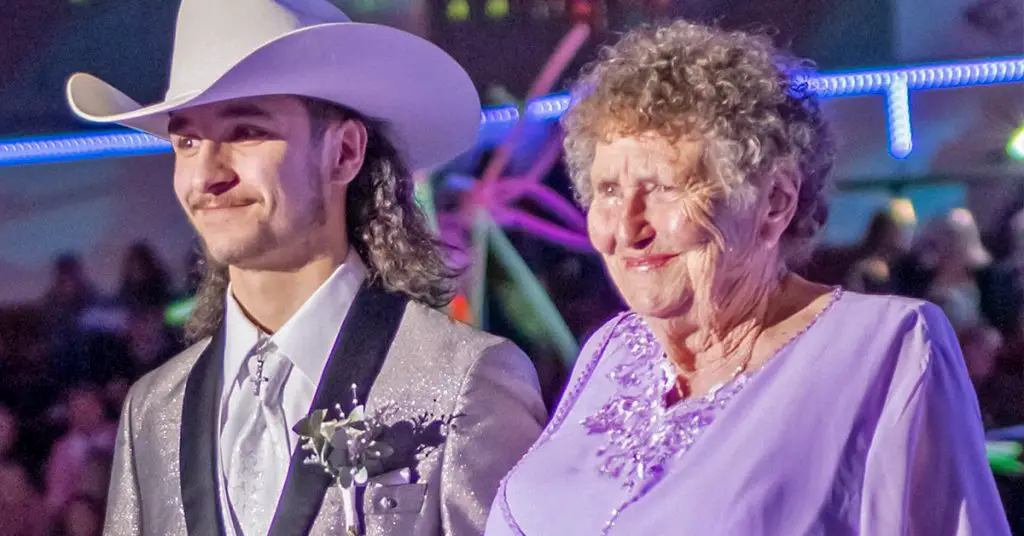 " I have this old truck she gave me, it's a 1985 ford she handed down to me and I got it running again. So, I took that truck and made a sign," he says. "I was just wondering why he would want a 92-year-old going to prom with him when there are so many young girls in the school," Madeline Miller, Wollan's great-grandma said.
Afterward, Dakota was a convert, saying, "If you get a chance to take one of your grandparents to something like this, take it." Well, the duo rocked the prom like no other. Watch the video below and please leave us a Facebook comment to let us know what you thought!
Don't forget to hit the SHARE BUTTON to share this video on Facebook with your friends and family.