School recitals are a fantastic way that schools showcase their student's talents. Moreover, as a parent, it is so fun to see your child on stage! But it can be a difficult job for teachers who manage the performances, especially if the children are small. In this case, a toddler dance recital goes horribly wrong. However, it turns into something hilarious!
Every little girl dreams of being a fairy at some point. Who wouldn't love to have wings that could take you on an adventure? Moreover, these toddlers were so ecstatic to become little green fairies with butterfly wings, that they forgot their choreography. But instead of shying away, they make up their own. And it is adorable!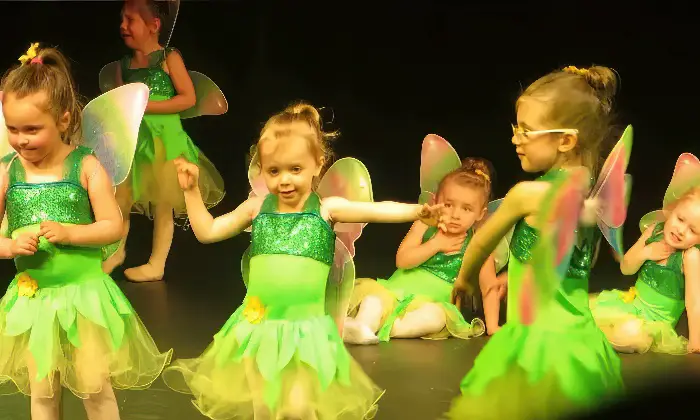 The girls start by sitting on the stage floor as Selena Gomez's "Fly To Your Heart" plays on the speakers. Suddenly, one of the girls starts hopping out of turn, and this foreshadows the whole performance. Furthermore, they start spinning, but nobody is in sync.
It's hilarious, and the audience can't keep it together! By half-time, everyone has forgotten the dance and do whatever they want. And some of the girls take this opportunity to shine center stage. Watch the hilarious video below and please leave us a Facebook comment to let us know what you thought!
Don't forget to hit the SHARE BUTTON to share this video on Facebook with your friends and family.