Laughter has been proven to be contagious and the most contagious of all is toddler laughter. You won't be able to keep from chuckling when you watch these two.
Dogs are energetic species, full of life with lots of love to give. The dog in the video is called Pumpkin and when you see what Pumpkin is capable of, you are going to want to give her a hug! This lively dog doesn't mind spending all her enthusiasm on a teensy baby. And we are glad because it is comforting to watch a dog play and hear a baby laugh.
Pumpkin is a Shetland Sheepdog, otherwise known as a Sheltie. Sheltie's are known to be great around kids and Pumpkin certainly proves that.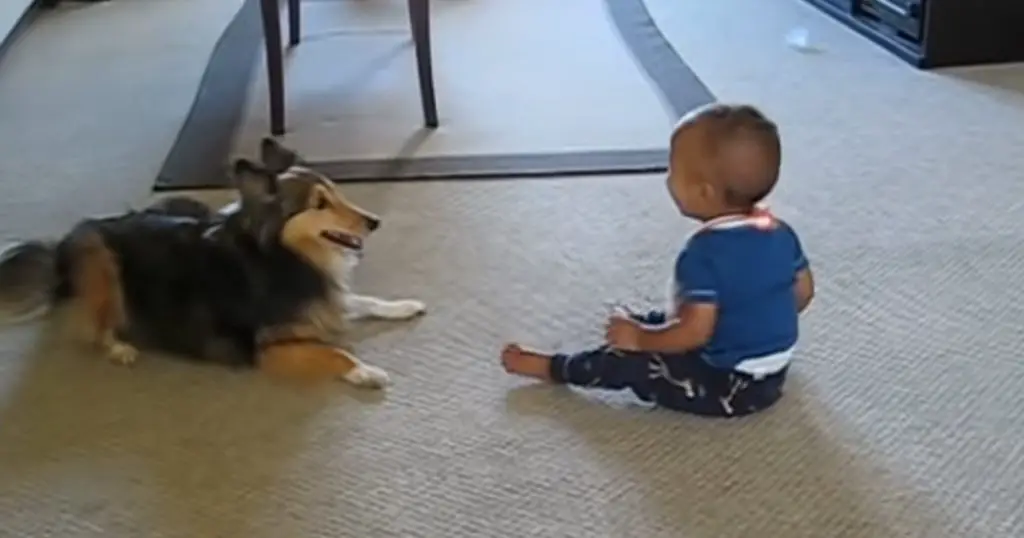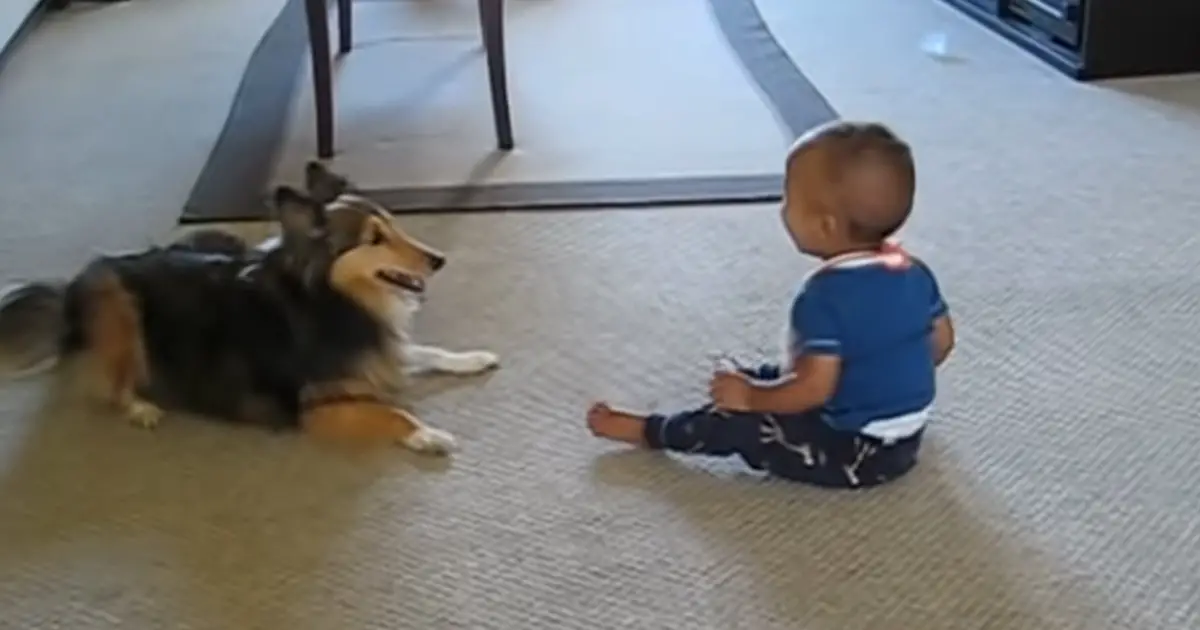 You'll not be able to hold back your smile when you see this bouncy dog run around the room. The baby loves it as you can tell by this uncontrollable laughter. Thank goodness this precious moment was caught on tape!
Watch this adorable video below! Do you have similar experiences you'd like to share? Let us know your thoughts about the video in the comments!
Don't forget to SHARE this video!