Heartwarming stories are always a welcome sight, and the video below is no exception. In the clip, we see Logan Kavaluskis, a 13-year-old boy, receiving a surprise gift from his late father. Joe Kavaluskis, who had been battling cancer for nine years, had always wanted to get his son a puppy, but his allergies prevented him from doing so. However, before he passed away, Joe arranged for his wife to get Logan a puppy as a final surprise.
The video captures the moment when Logan is presented with the puppy, and his reaction is priceless. He is clearly overwhelmed with emotion, and it's impossible not to feel moved by the scene. The puppy, who is a golden retriever, is also visibly excited to meet his new owner, and the two quickly become inseparable.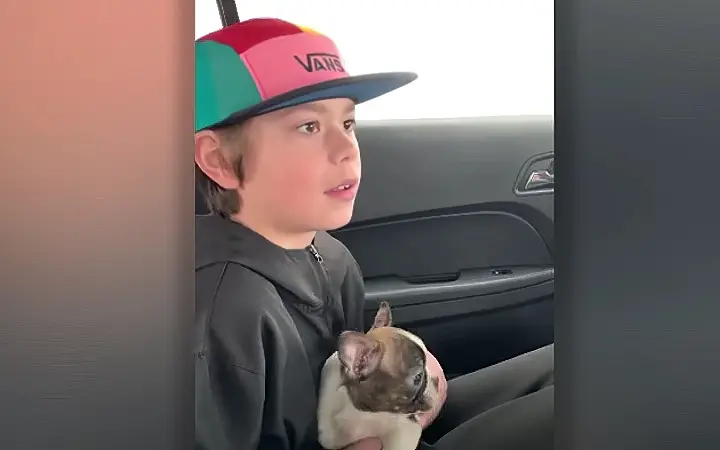 It's heartwarming to see how much joy the puppy brings to Logan, especially during such a difficult time. Losing a loved one is never easy, but having a furry friend by your side can make all the difference. The video is a testament to the power of love and the importance of family, even in the face of adversity.
This video is a reminder to cherish the time we have with our loved ones and to always look for ways to bring joy into their lives. It's also a tribute to Joe Kavaluskis, who clearly loved his son very much and wanted to make sure he was taken care of even after he was gone. The bond between a father and son is a special one, and this video captures that bond perfectly. Watch the video below and please leave us a Facebook comment to let us know what you thought!
Don't forget to hit the SHARE BUTTON to share this video on Facebook with your friends and family.