Going to an airport is an overwhelming visit to young kids. And similar is the case with this adorable 2 yr old toddler. He went to the airport and accidentally took a fantastic trip on an airport baggage conveyor belt.
The footage from Hartsfield- Jackson International Airport in Atlanta. And according to sources, the incident took place right at the time his mother was printing boarding passes. So, this moment became a perfect opportunity for him to slip away.
He makes his way through the counter and to the unmanned section and surveillance cameras capture his harrowing journey. The mother realizes her child's disappearance pretty quickly and immediately alerts the security. They stop the belt but not before he was transferred to another conveyor.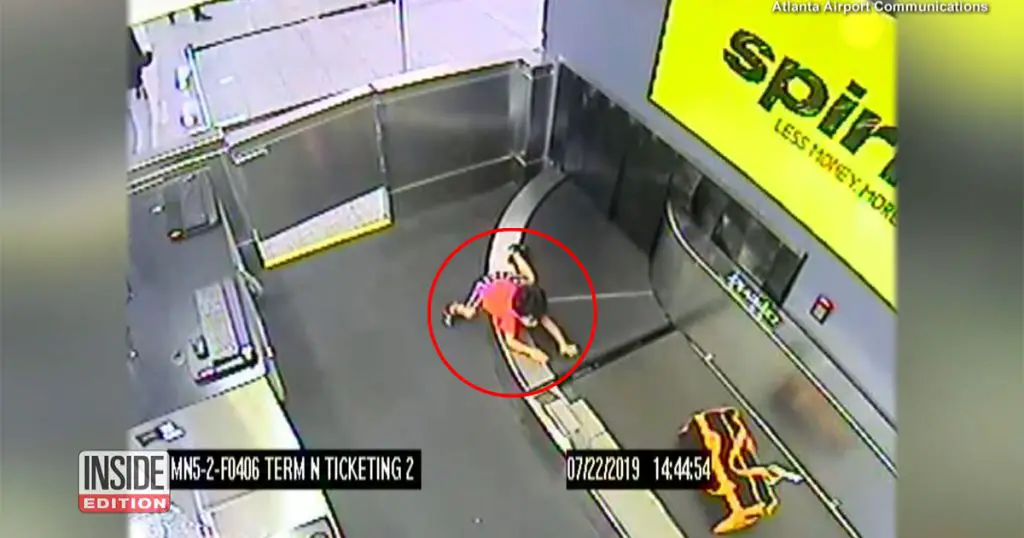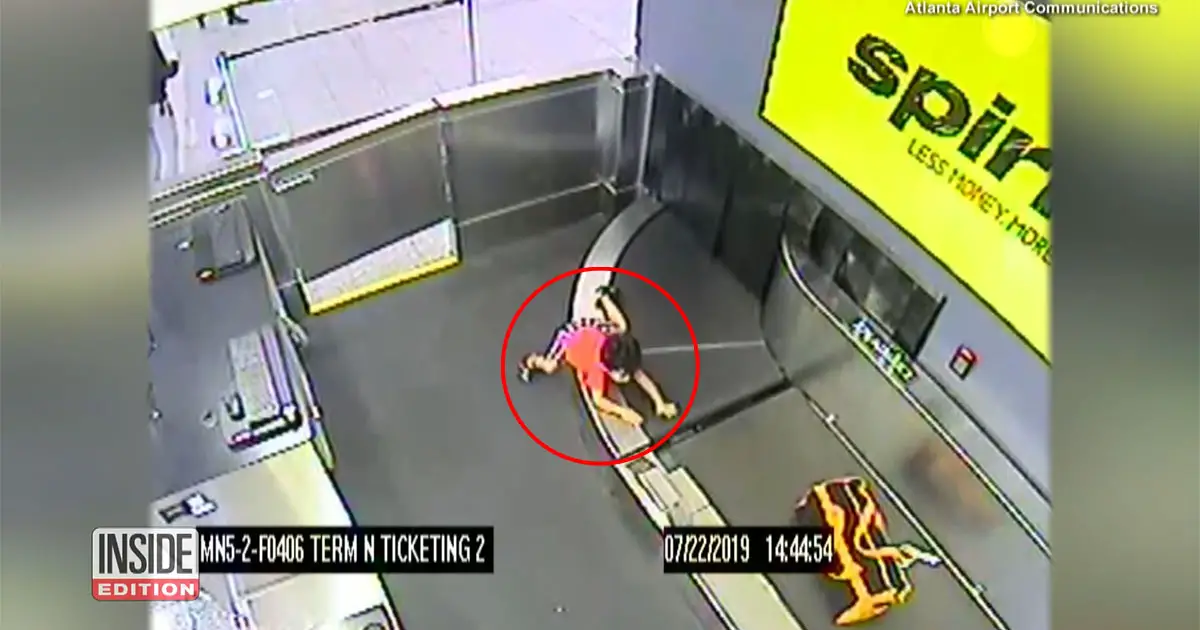 He even goes through a scanning machine and climbs over all the suitcases. The employees of the airport were totally in shock to see a child come through the conveyor. They didn't spare any time to save him.
Thankfully, this kid only suffered from a swollen hand and was fine after his crazy ride. Watch the full video below and please leave us a Facebook comment to let us know what you thought!
Please hit the SHARE BUTTON to share this wild incident with your friends and family.