Going to an airport is an overwhelming visit to young kids. And similar is the case with this adorable 2 yr old toddler. He went to the airport and decided to take a fantastic decision trip on an airport baggage conveyor belt. Also, it's hilarious to see him climb up on the conveyor and how it carries him away.
The footage is a moment of pure hysteria in Hartsfield- Jackson International Airport in Atlanta. And according to sources, the incident took place right at the time his mother was printing boarding passes. So, this moment became a perfect opportunity for him to slip away. He makes his way through the counter and to the unmanned section. However, the mother realizes her child's disappearance pretty quickly and immediately alerts the security. But the surveillance camera captures this toddler's hilarious journey. He even goes through a scanning machine and climbs over all the suitcases. The employees of the airport were totally in shock to see a child come through the conveyor. They didn't spare any time to save him.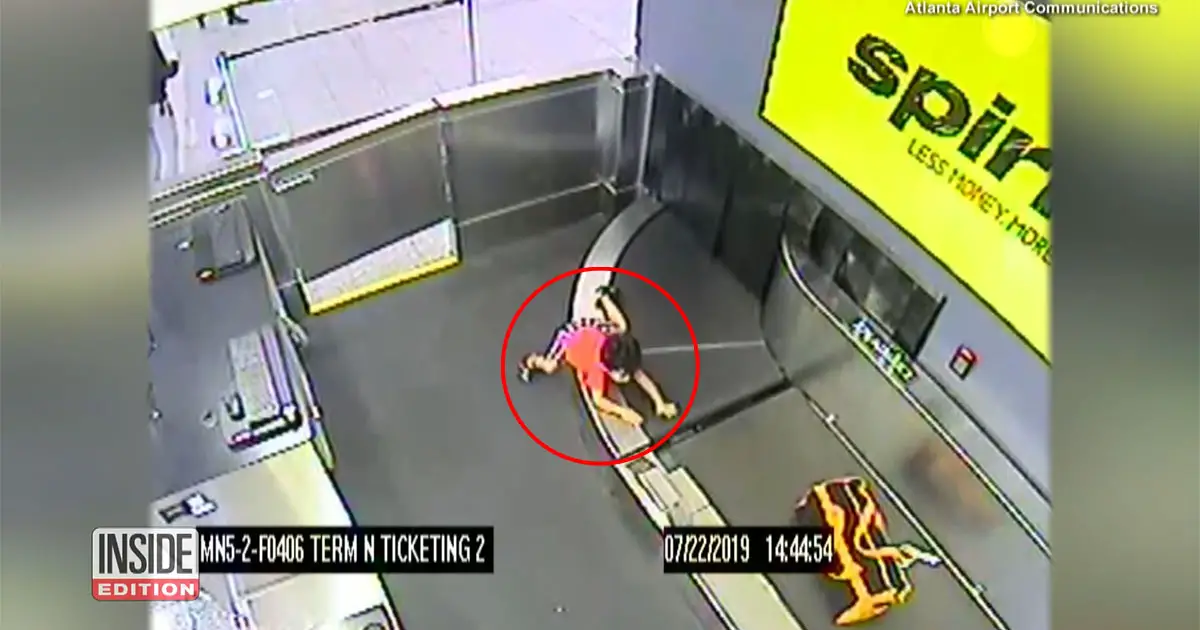 Despite being a funny video, we just hope that other toddlers don't follow his dangerous path. Thankfully, this kid only suffered from a swollen arm. We should take extra care of our little ones at the airport.
Watch this video down below:
SHARE and COMMENT on this scary but hilarious incident!