O Holy Night is the ultimate Christmas song of all times. When one hears the original or some rendition of this song, one truly feels December nearing.
O Holy Night gives the essence of the beauty of how Jesus was born. This song is more than just a song for Christians all over the world. It is simply an emotion. What makes this song even more special is our beloved celebrities singing covers of it. However, the most beautiful out of every other cover is one by Kelly Clarkson and Leslie Odom Jr.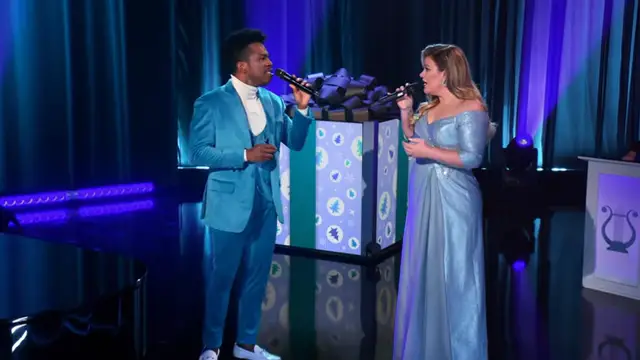 This song is started with the strong and amazing vocal of Leslie. Kelly joins in with her ever-so-beautiful voice. They sing the song in harmony and in perfect synchronization. This duo is truly enthralling singing the Christmas song.
The Christmasy background behind them just makes the vibes of the song even better. Watch the full video below!
Please SHARE with your friends and family!