Miss America 2016 held the talent competition on the second night of preliminaries in Atlantic City. Almost all of the contestants entered the stage sporting dazzling costumes to showcase their singing, dancing, and musical talents. However, there was one unique exception in the name of Kelley Johnson. Unlike other acts, Miss Colorado, Kelly Johnson, decided to deliver a beautiful monologue about her experience as a nurse with an elderly Alzheimer's patient.
When she stepped onstage in her nurse's scrubs, people were confused and stunned to say the least. But when she finished, they had a totally different reaction. Even though she didn't win the title, and was later crowned the second runner-up, Kelley is a winner in my eyes. She is a graduate from Grand View University where she earned a Bachelor of Science degree in nursing in 2015. She graduated as valedictorian of her nursing class and she now works as a registered nurse.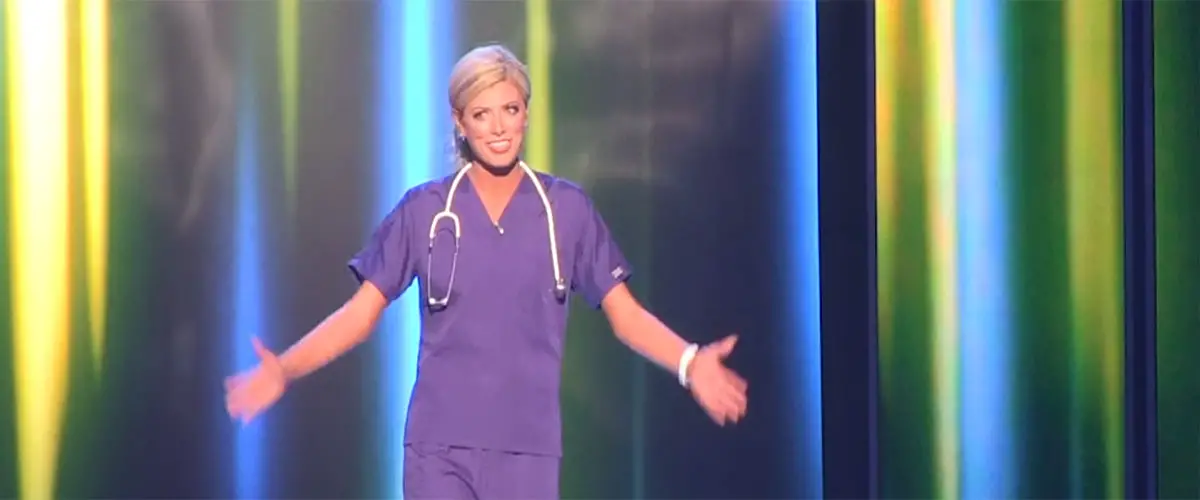 You are going to br moved when you hear her deliver her speech so passionately. Check out her heartfelt monologue in the video below. What did you think about this? Share your thoughts in the comments section!
Please SHARE this amazing clip with your friends and families!