The relationship between a little girl and her dad is unlike anything else. He is her first love and her superhero. That is why she might get a bit jealous when he pays attention to someone else other than her. Just take for example the hilarious video given below! You are going to be in stitches when you see what this little girl does in the clip!
Matt Hanneken shared this cute video of his jealous daughter on Facebook. Every time the little girl sees him kiss her mom, she ends up in tears. Seems like she wants all the love for herself. She just can't stand mom and dad share a kiss in front of her! What a precious little one!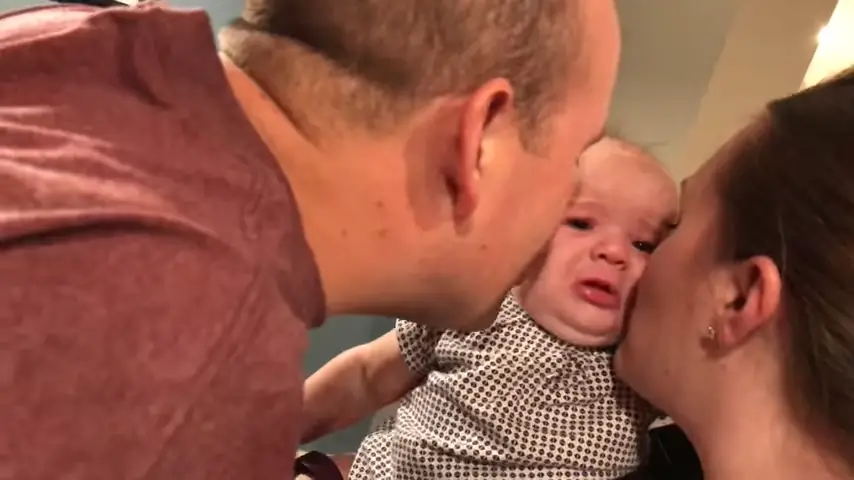 Watch this adorable video below! Did this make you smile? What did you think about this? Don't forget to share your thoughts with us in the comments section!
Please SHARE this adorable video with your friends and family!
What do you think?