When someone does something kind for you, there's a great saying to remember: pay it forward. Paying it forward means you doing the same–perform an act of kindness–so that someone else gets the same experience of kindness you did. That's exactly what happened here with this couple in Oklahoma City, Oklahoma.
This is one of the most heartwarming videos on the internet. Stacy and Josh Lemonds were having problems with their electrical system and asked their church group for prayers. In addition to the prayers, however, they got something else: Joshua Matthews.
Joshua was an electrician who fixed the Lemonds' wiring for free in the middle of a rainstorm. He did it for free because both of the Lemonds were unemployed. That's when Stacy knew she had to do something for the kind electrician in return as well. So she contacted a local TV station told them the story. They arranged something special for Joshua.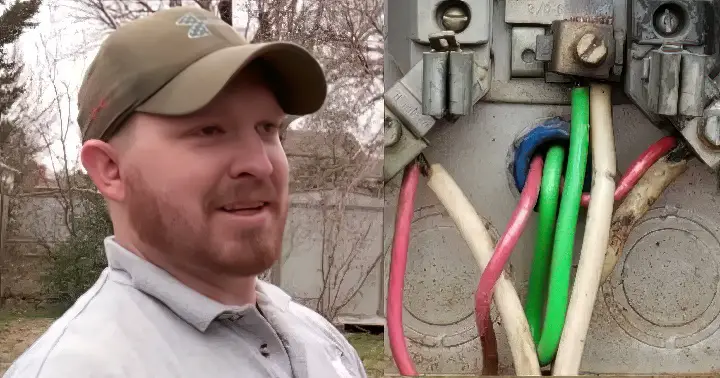 "It's been humbling, but it's also been an amazing experience to see people love – just love because they love, and just give. And thankfully, today I get to give back a little bit, and that's just amazing to me that I can pay it forward," Stacy said. "I have something for you. Thank you so much for taking care of our electricity. We appreciate you, so we have $400 to pay it forward for you," Stacy told him tearing up.
This story is simply heartwarming. Watch the full video below and please leave us a Facebook comment to let us know what you thought!

Don't forget to hit the SHARE BUTTON to share this video on Facebook with your friends and family.