Michael Jackson is known as the King of Pop. There has been nobody till date that has reached his level of popularity and influence in the music industry. He is known by almost everyone around the world, and what's amazing is that his work is loved by all generations, whether it is young or old. He started out his career from a really young age and grew up setting the bar for everyone else in the game.
He might have had many controversies later in life, but his stardom can't be disputed. He was not only a great singer but also a stunning dancer. His dance moves always created waves across the world, and his iconic style also influenced a lot of people. He might not be with us anymore physically, but he still lives on through his work. Even today, so many people perform his songs and dances, like the ones in the following video.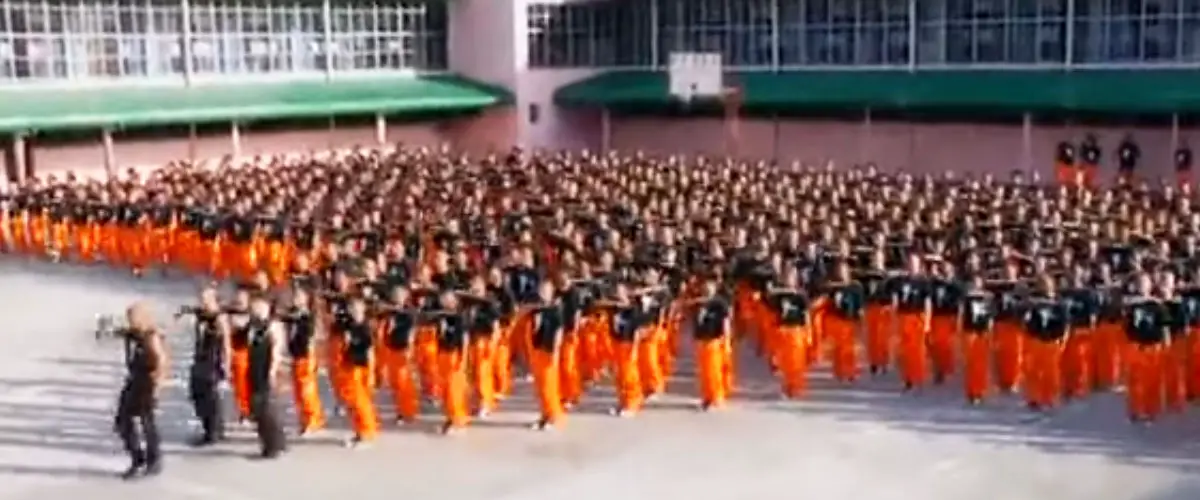 This video was taken at the CPDRC Maximum Security Penitentiary in Cebu, Philippines. The warden had called forth hundreds of inmates to the yard. They all stood in formation, but it was for something amazing. These inmates started performing an amazing dance routine inspired by Michael Jackson's iconic moves. They danced to classics like "Bad" and "They Don't Care About Us", and it was amazing, to say the least.
Using music and dance to engage inmates in such activities was also quite an innovative idea. They sure did a great job of it!
Check out this amazing video below:
SHARE this stunning video with your friends and family!