Eating contests take about minutes before someone finishes and wins the title of the ultimate champion. But with this adorable little pup's love for food, he'll certainly top them all as he can whoosh up a pile of food in just seconds—an appetite definitely worthy of a record-breaking title. This giant eating machine is named Mango, a golden retriever pup from Charlotte, South California. Anyone who has a pet dog can certainly attest to these creatures' fondness for eating. Just like every dog, when Mango sees food, he gets all pumped up and excited to dive right in and indulge himself. The only difference is, he's already done just after his plate hits the ground.
Mango's owner made an Instagram account for him and his brother Charlie, another adorable and fluffy golden retriever. @charlieandmango.chs is where they share all their everyday photos and videos of overloading cuteness. But one of Mango's videos, in particular, went viral after the dog's display of his unending appetite. At the beginning of the video, Mango's mouth was seen trembling with excitement as he eagerly awaits his bowl full of scrumptious food. The video was partly captioned with "I get so excited that my mouth quivers, please give me all the food."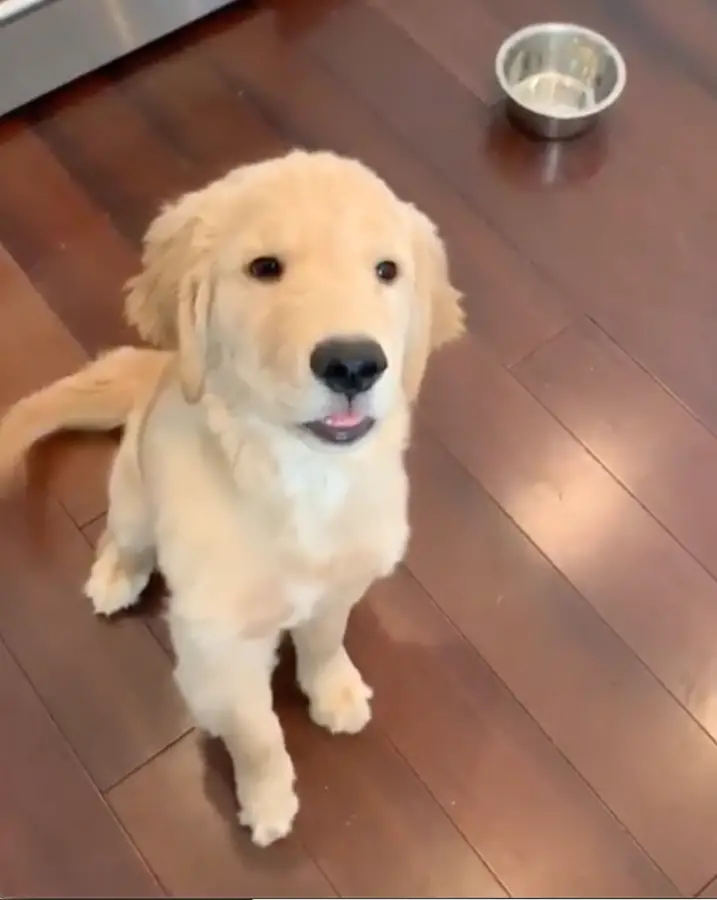 When his bowl was placed in front of him that is when all the food went missing in just a matter of seconds. The Instagram post stated, "This is called my 'mouthy mouth, much like my mom around queso & margaritas, I cannot control myself around food." This is exactly what I was telling you about, how dogs like Mango loves to eat and much around. Though the video got some concerned comments about the dog's eating habits that might lead to indigestion and stomach pains, Mango's mom also stated in her post that she has ordered a maze bowl to slow down the dog's food consumption. Healthy puppy with a happy tummy.
Watch the video below of Mango's amazing 5-second woof down.
Don't forget to leave some comments and please share this story with your family and friends!