Reading is an essential skill that is important in life. Schools do their best to teach children this skill. However, it is not always enough. So, the Humane Society of Missouri has come up with a unique reading program. This program helps children with their reading skills while making a massive difference in the lives of homeless dogs.
Once a month, children sit in the hallways of shelters and read to dogs. The Shelter Buddies Reading Program is helping dogs become more adoptable by engaging them with children. By having this sort of verbal interaction, anxious dogs relax in the presence of humans. This also helps hyper dogs by calming them down.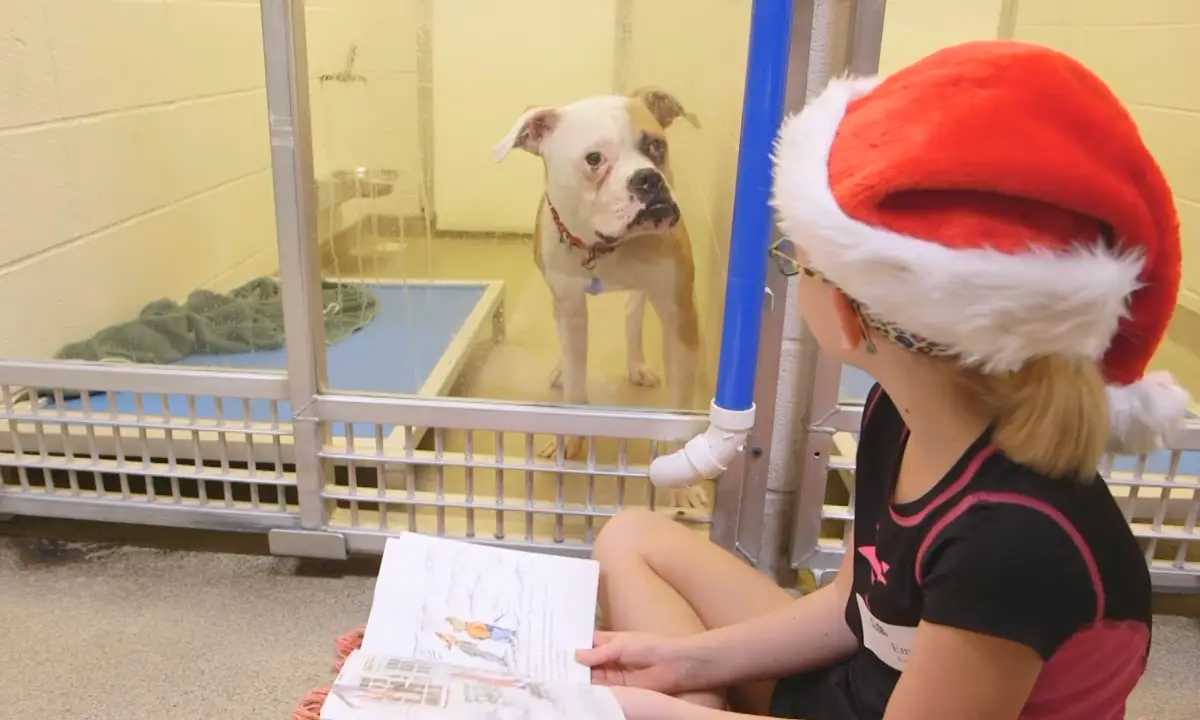 The children have an audience to listen to them read. Since dogs aren't judgemental, this boosts their confidence. It also nurtures the empathy of kids and teaches them about shelter animals. Most notably, teachers have seen a decrease in school absenteeism with an increase in the completion of assignments from students who participate in these types of programs. Children, ages 6 to 15, can sign up for the application online. The program even teaches kids to learn the body language of canines. We think it is a wonderful initiative. Watch a video on what goes on during one of these sessions:
What did you think? COMMENT and SHARE!