Horses, the majestic creatures of the wild that run free. They are brave, intelligent, and caring animals with legs for days. One kick from those hooves can send anyone flying. Despite the strength when a predator is around. Even the strongest animals either run for it or engage in defensive maneuvers.
But not this particular stallion. In the video captured by Fabrizio Giammatteo, a horse stunned the human onlookers with his behaviors. The brave stallion is taking its ground as hungry wolves stare equally surprised. A pack of Italian wolves closes on the horse little by little. These uninvited guests, however, have no impact on the horse.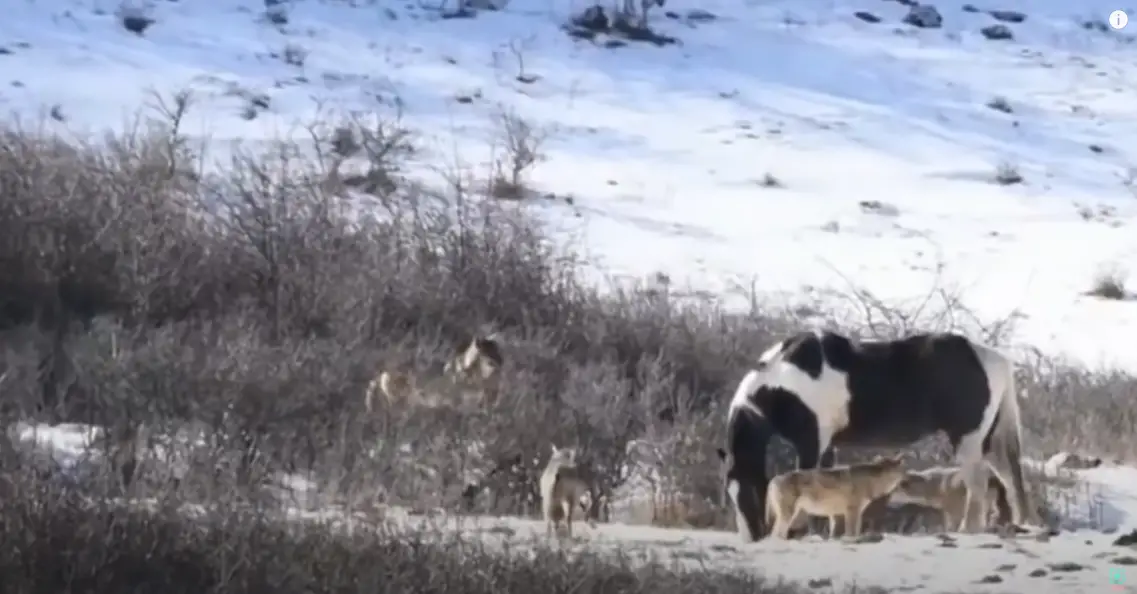 In the meantime, the horse enjoys grazing on a field that is mainly covered with snow. At one point, the stallion walks towards the wolves hiding behind a bush. The sudden movements even manage to startle the predators to keep their distance. Moreover, the horse rolls over in the snow letting out a huge gasp from the surrounding crowd. The stallion lays out in a defenseless position. In seconds, the horse gets up and goes back to munching down on the grass.
Please press play and enjoy this unusual sighting.
Kindly share these great tactics of the brave horse.