Dogs are one of the cutest things in the world. There are many different types of dogs out there. Some of them are huge, some are tiny, some are calm, while some of them are hyper beyond words. I think French bulldogs are probably one of the most adorable breeds of dogs. Just take a look at this video for example!
This clip features one of the cutest pooches you will ever encounter in your life. This Frenchie is called Honey and she is just a tiny little puppy. She wants to get up on the couch, but she has trouble doing so. Therefore she starts barking for help from her owners. But her bark is unlike anything you have probably ever heard in your life! I melted in a millisecond!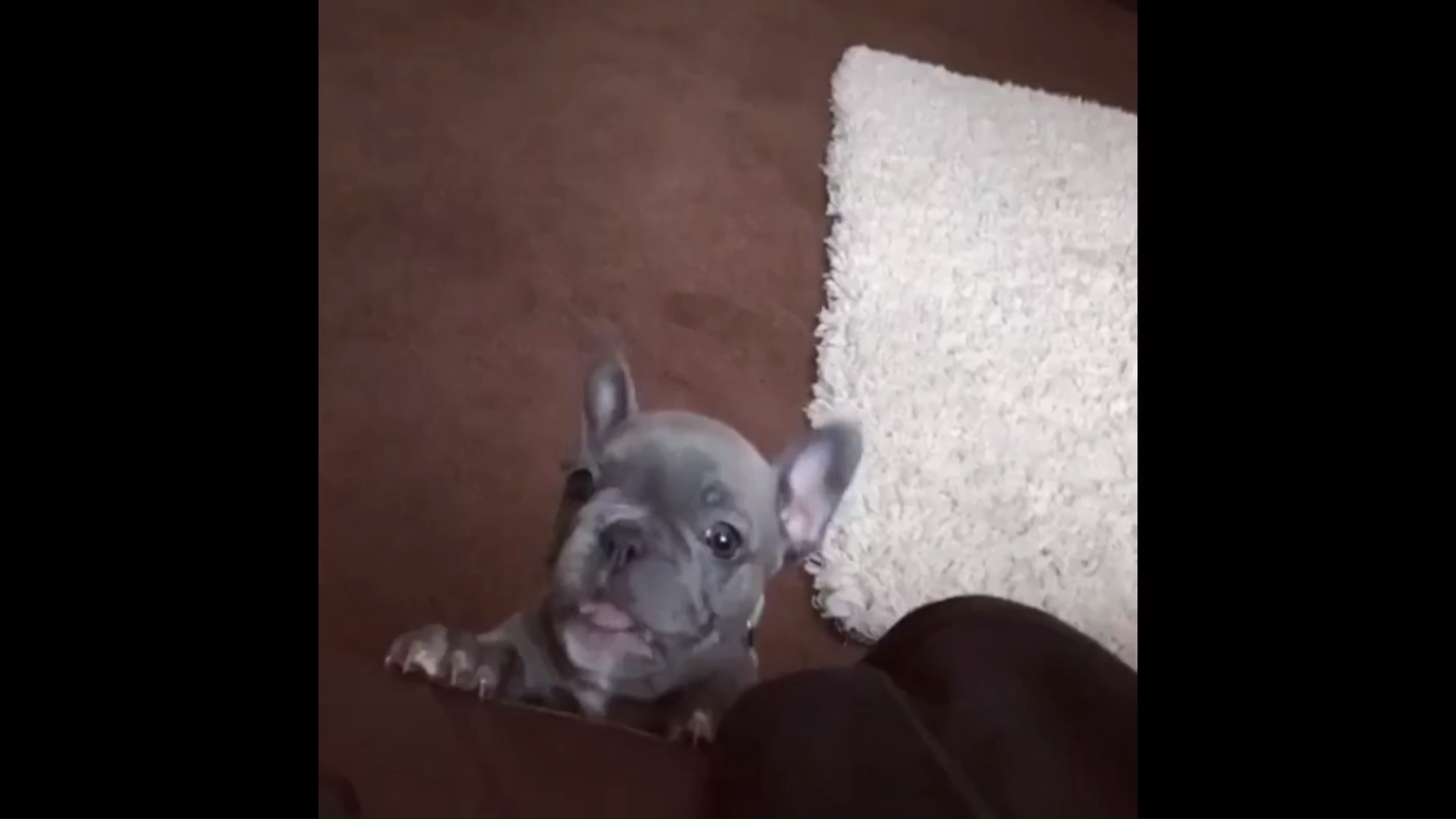 Watch this adorable pooch below! Did this bring a smile to your face? Let us know what you think in the comments section!
Please SHARE this cute video with your friends and families!