"The X Factor" is a globally recognized reality television singing competition that has taken the entertainment world by storm. With its debut in 2004, the show has captivated audiences worldwide and solidified its status as a cultural phenomenon. What sets "The X Factor" apart is its innovative format, seamlessly blending auditions, electrifying live performances, and nail-biting elimination rounds into a thrilling viewing experience.
What sets "The X Factor" apart is its emphasis on discovering talented individuals who possess the full package: exceptional vocal abilities, stage presence, and star quality. The show welcomes aspiring singers of all ages and backgrounds, allowing them to showcase their skills and compete for a chance to win a recording contract and launch their music careers.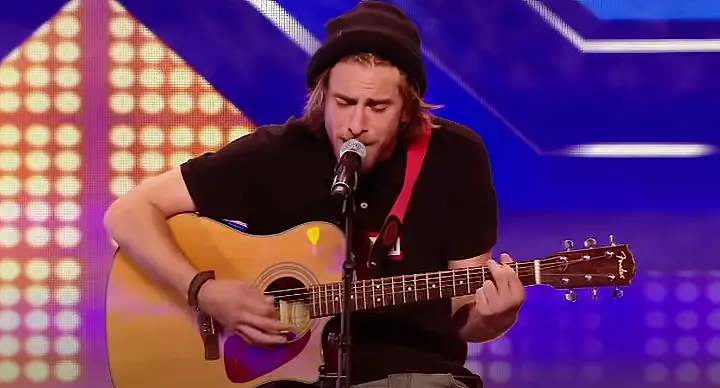 In this video, we see all the hallmarks of what makes X Factor such a great show. 26-year-old Robbie Hance has had a hard life: he admits he's been homeless for the last six years, rarely sleeping inside two nights out of every fortnight. But when he starts to play, the audience goes from interested to enthralled and Robbie turns into a star on that stage.
Robbie takes his two minute audition and leverages it into something magical. He performs  a terrific rendition of Damien Rice's "Coconut Skins," and it's amazing. Watch the full video below and please leave us a Facebook comment to let us know what you thought!
Don't forget to hit the SHARE BUTTON to share this video on Facebook with your friends and family.