Just For Laughs: Gags has to be one of the best reality shows to ever come on the small screen. This Canadian team also has a channel on YouTube where it posts some hilarious pranks.
They have some pretty simple gags, but they do cause plenty of laughs. They have been making people reel over with laughter since 2000! Wait till you see the following prank they pulled on some clueless men!
When you think of grannies, the first thing you think about is sweet old ladies. They are usually dressed in pastel colors and always spoil you with goodies and yummy food. The last things you associate grannies with are pranks and naughty acts, which is why they made the perfect baits for unsuspecting men in the following video.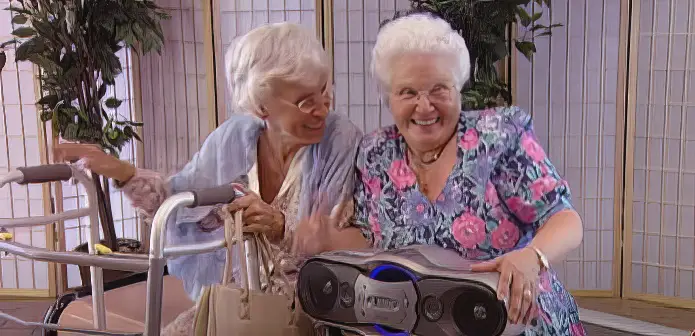 This video was shot in Montreal, Quebec. The main characters of this prank are two elderly women. They seem to be really keen on dancing, so these naughty old grandmas fool some young men into dancing with them! And they have their own funny and tricky way of doing so! They pretend like they need some help standing up, then end up tricking these poor gentlemen! What a spirited pair of grannies!
Watch the full video below and please leave us a Facebook comment to let us know what you thought!
Don't forget to hit the SHARE BUTTON to share this video on Facebook with your friends and family.