Old age is imminent as we go through life. We get wiser with experience, but our health also gives upon us. In today's busy world, we can't expect our children to look after our every need. After all, they have their kids and jobs and lives. So elderly care homes are a great place that provides round-the-day care.
But sometimes the place where we trust our loved ones to become one where they abuse the most vulnerable. Paniben Shah's family placed her at Meera House, in England, in the March of 2017, after she suffered a fall. However, they became suspicious after her health started failing after being admitted there. To make sure nothing terrible was happening, they put a hidden camera on a photo frame. What they saw happening there shocked them!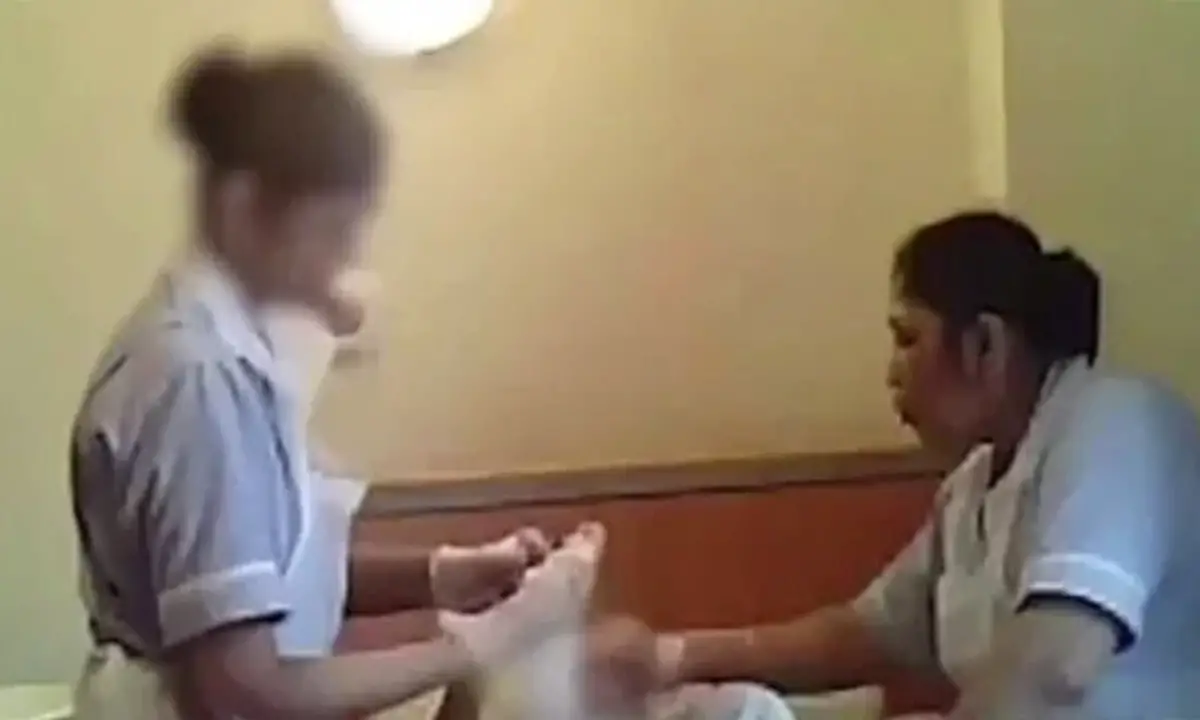 Three staff who were nursing the 94-year-old were gravely abusing her. The secret camera footage showed the team verbally and even physically abusing the grandmother. Furthermore, they taunted her, saying they fed her meat when she is a vegetarian for religious reasons and also dripped boiling hot water on her. Poor lady!
Fortunately, Anita Kc Thapa, Anita Bc, and Heena Parekh are jailed for six, five, and four months, respectively, after pleading guilty to ill-treatment. Hopefully, care workers are closely inspected in light of this disturbing incident. Watch the video of the whole episode incident below:
Please COMMENT and SHARE!