Elephants are without a doubt one of the most majestic animals on the face of the whole planet. Not only are they stunning to look at, but they are also very intelligent creatures. Many people even think that an elephant's intelligence is almost as much as that of humans themselves! Elephants are also known to be social creatures. They are very dedicated to their family and their herd, and are willing to do anything for the herd's sake.
For instance, just take a look at this shocking footage shown in the video below! This video was filmed at the Gorumara National Park in West Bengal, India. The cameraman was able to capture a huge elephant aggressively chasing away people who were using the road. The man in the bicycle had to make a run for his life, and the other cars behind the elephant also had to come to a halt.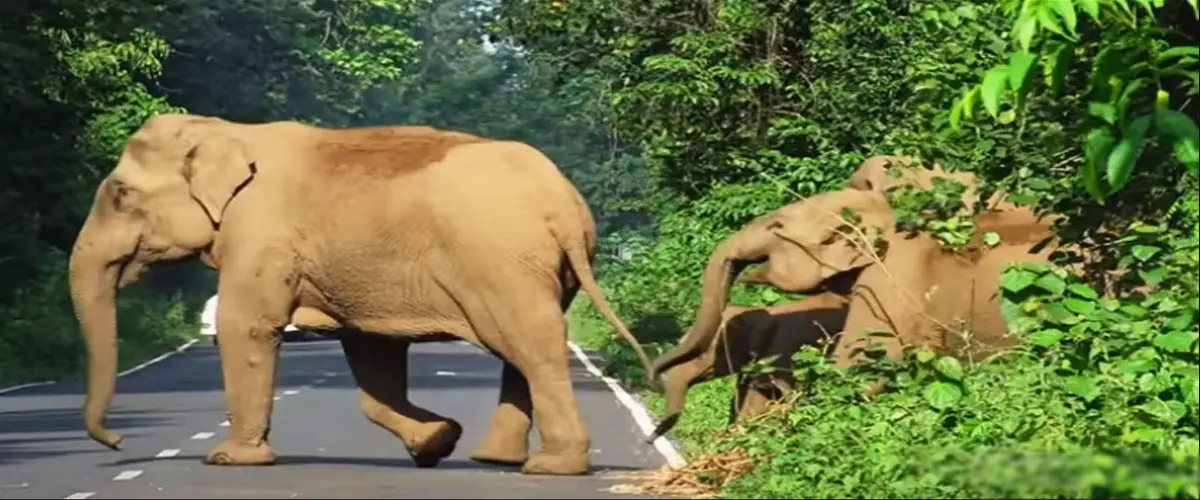 This elephant's behavior might look shocking, as they are usually very gentle creatures. But the reason behind the elephant's peculiar behavior was soon revealed. The mama elephant was actually trying to clear the road so that her herd could pass by without any danger! She didn't want any potential threat looming over her precious family, so she took over this section of the road. The people must have been a little scared at first, but they must have understood her motives later.
In elephant herds, a female is the head of the herd. And this matriarch is doing her job so well! Check out this amazing video below:
SHARE this incredible video with everyone you know!