The animals living in the ocean need a high set of skills just to survive. Mostly, it's a predator they need to avoid, with impeccable use of their defense mechanism. For others, it's the heavy current of waves. That washes them away to the shore.
In those situations, getting to the water all by themselves is hardly manageable. Without any outside help, the creatures could even face an untimely death. Only a few living on the water are semi-aquatic, who can survive certain times on land.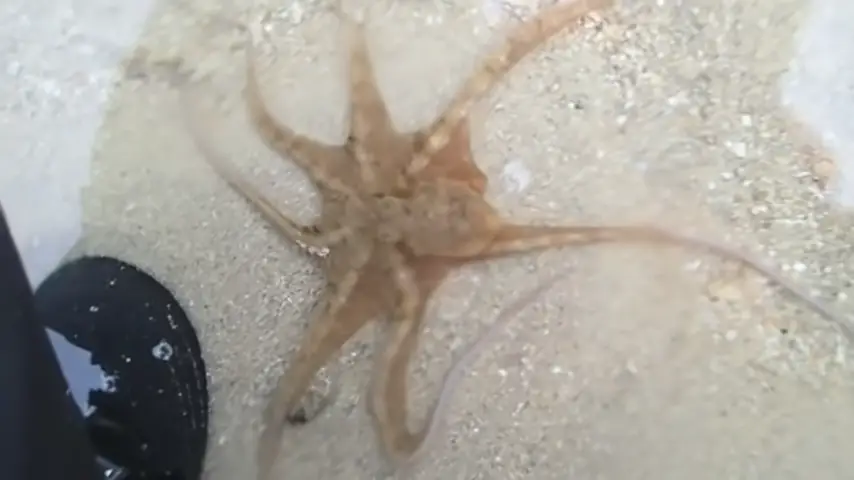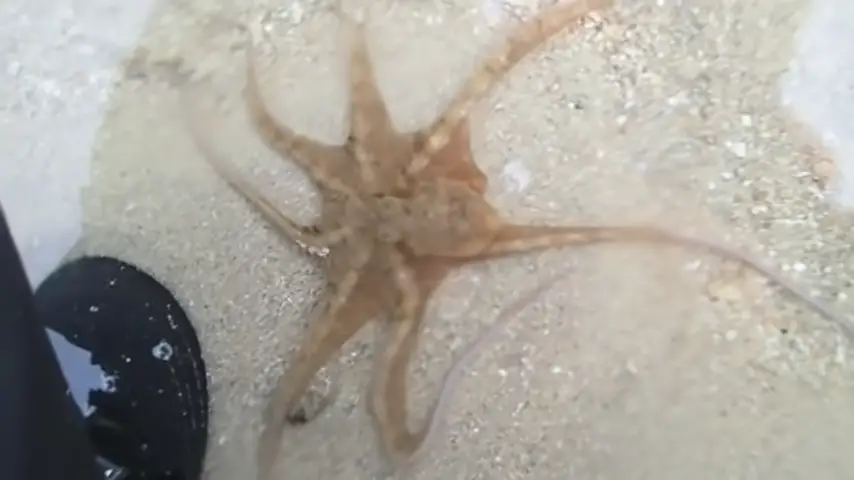 Such is the story of our little friend. Pei Yan Heng was enjoying a day on the beach. When he stumbled to a tiny octopus, which was tangled up in the sand. So, as any civilized person would do, he picked up the little fellow on a plastic box.
Only one thing remains to free him on the water. Due to asphyxiation, the headache can be immense for the Octopus. So, when the sea creature gets into the water, the oxygen gushes through its body. The dizziness needs time, and slowly he regains control back. As soon as he does, he swims close to the savior for a thank you gesture. I hope you enjoy this simple act of kindness. Do share your thoughts or even a similar story in the feed below.
If you really enjoy watching the clip, do share it with your loved ones.