When Heather Johnson entered the arena with her horse, Double, they left their audience in utter amazement with their impressive routine. Heather dedicated this freestyle reining act to her aunt and her partner at the Kentucky Reining World Championship in 2014. Their performance will surely leave you out of breath!
They performed to the song called "Same Love" by Macklemore and Ryan Lewis. The stunning runs, the sudden stops, and the breathtaking spins left me awestruck! Johnson and Double scored a total of 225 points. This emotional ride from the 2014 Kentucky Reining World Championship quickly became a fan favorite, and it is not hard to see why!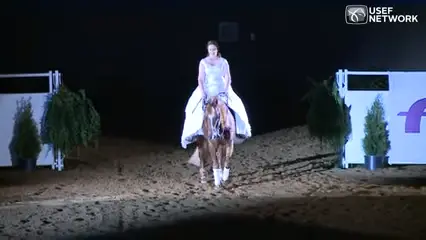 Watch this stunning performance below! Did this leave you mesmerized as well? Let us know in the comments!
Please SHARE this amazing performance with your families and friends!