Some of us are not very good at cooking. Amateur cooks like us can hardly make gourmet dishes. But thanks to videos like the one featured below, we are slowly getting there. This recipe teaches us how to make a wonderful Hasselback chicken, and it is unbelievably simple! You might end up making chicken for dinner after you watch this!
Start by making some cuts on your chicken breast and then add salt and pepper on top. Put olive oil into a pan and place some baby spinach on it. Heat it on the stove and add ricotta cheese. Proceed to stuff this cheesy spinach mixture into your chicken. You can add paprika according to your liking. Bake this for about 20 to 25 minutes. It takes less time, it is healthy, and it tastes amazing!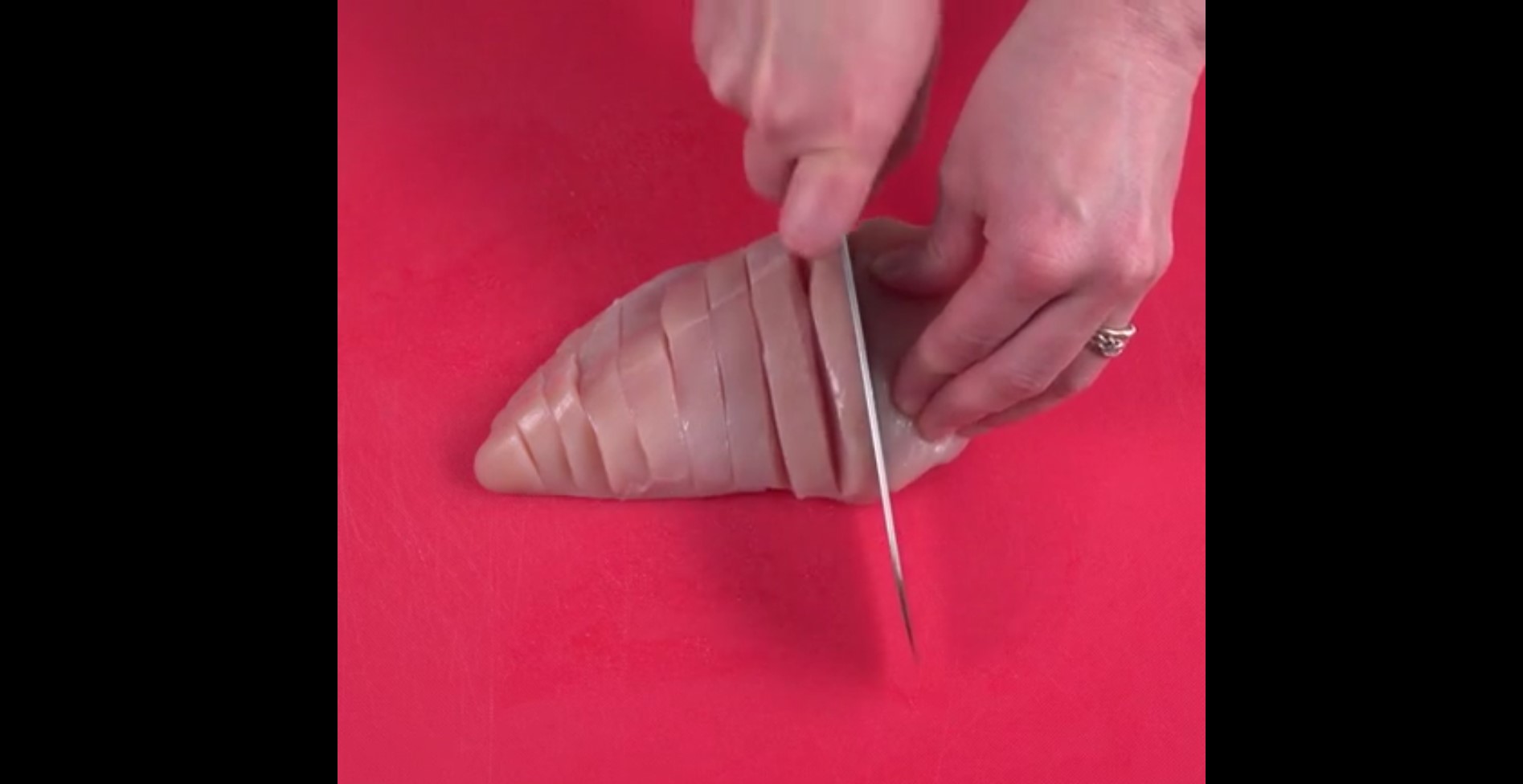 Watch this brilliant recipe below! Will you give this a try in your kitchen? Let us know what you think in the comments section!
Please SHARE this incredible recipe with your friends and family!