Like any other sports in the world, being a gymnast is a lot of hard work. It is harder to deliver with a perfect smile as hard it is to train for the routine. But, Katelyn Ohashi has it all.
This 22-year-old gymnast performed her floor routine in a Michael Jackson Classic. Without missing any beat, she gave the crowd what they wanted. Starting with a beautiful double layout, Katelyn carried the entire choreography with grace and structure. Her jump split at the end was sincerely appalling.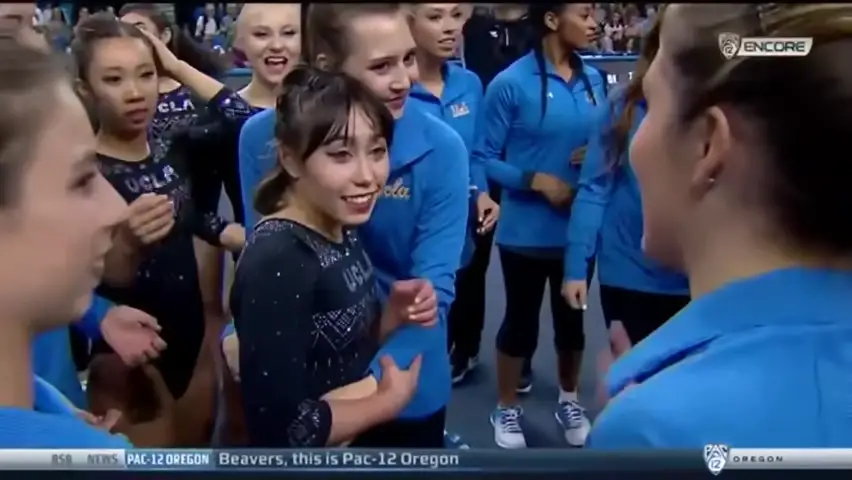 Following the exact routine, Ohashi's teammates cheered her up until the very end. And boy, did it work. She scored a perfect 10 giving UCLA the win they deserved. Watch her jaw-dropping performance here.
Share it with the world!