I've posted a few groomsmen dances before but this one is so epic that it got nearly 15 million views on YouTube since it was first posted. Take a look, I think you're going to like it!
According to the groom, "I came up with this dance as a surprise for my beautiful wife with my mates. We practiced every Wednesday night in my garage for 3 months prior to our wedding. We drank, we ate and we danced every week. My wife had no idea what we were up to, I told her a white lie that she actually believed. She believed I was in a ten pin bowling team, her reaction is priceless! Best surprise."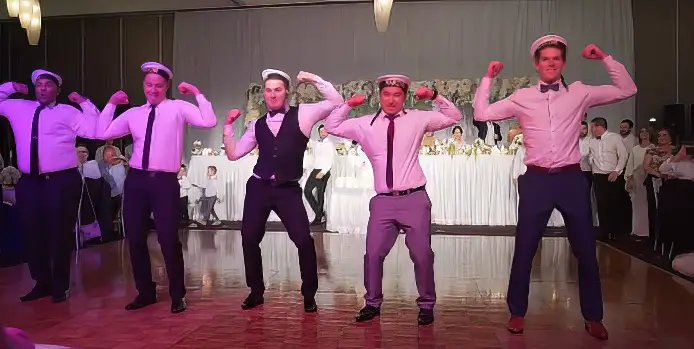 The results of all that practice shows in this epic dance. Through a medley of six songs including Beyonce (Single Ladies), Candy Man, Gangham Style and the theme to Dirty Dancing (I've Had the Time of My Life), these groomsmen put on a tour de force that will be hard to beat at any wedding.
Watch the full video below and don't forget to let us know what you think of it in the  Facebook comments.
Please SHARE with your friends and family!