We all love and take care of our siblings, but at some point, we begin living separate lives. That is not the case for these two sisters.  When Ashely and Hannah were toddlers, their parents decided to share some information with Hannah's elder sister. 
Hannah has diabetes and suffers from Down's syndrome. The information didn't stop Ashely from loving her sister. She even vowed to take care of her forever. Once Ashely began dating Will, she made it clear that Hannah will always stay with her no matter what.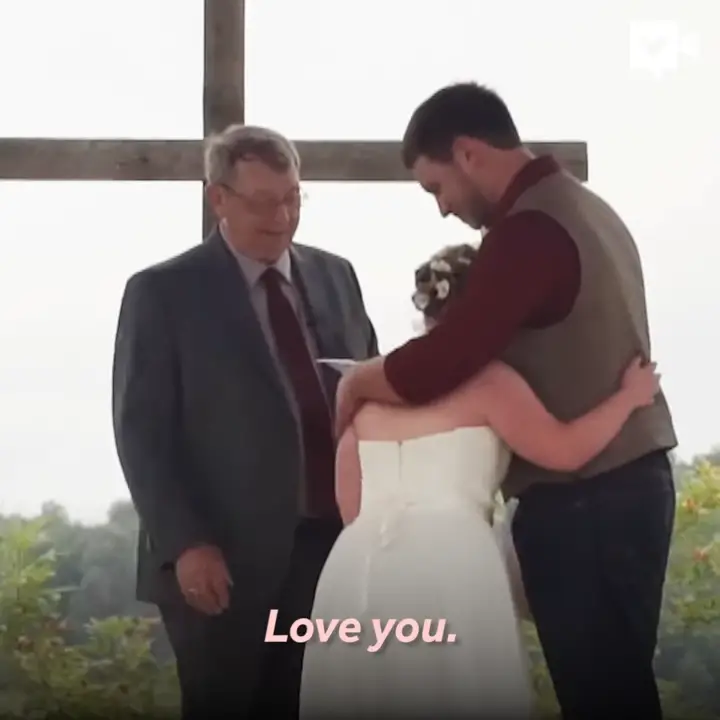 Will utilized this information when he proposed Ashely. That day both sisters got a knee down the proposal. The groom asked the younger sister to be his best friend forever. On the wedding day, after the bride and groom exchanged their vows. Soon after, the younger sister and Will read their vows to bind them as best of friends. 
Even the pastor couldn't oppose, the man of God began reading the vows and pledging them to take care of each other. Furthermore, the best friends even followed the tradition of having the first dance. Ashely was more than happy to share this wonderful moment of her life with her sibling. The sisters, both dressed in white with a lovely hairdo, looked like angles.  Please press play and enjoy this adorable clip. Do share your thoughts in the feed.
If the video was worthy of your time, kindly share it with your loved ones.