For the time you spend in your school, your teacher becomes close to a guardian. Apart from teaching the respective courses, they help you thrive in your own skin. Even in the crowd tutors like Liz stand out the most.
Children give the most amazing and unexpected wedding present to their favorite teacher on her big day. Lizzie is a musical theatre teacher and her student adore her. Hence on the special occasion, Liz's fiance Ollie and her students planned a special surprise for the  bride.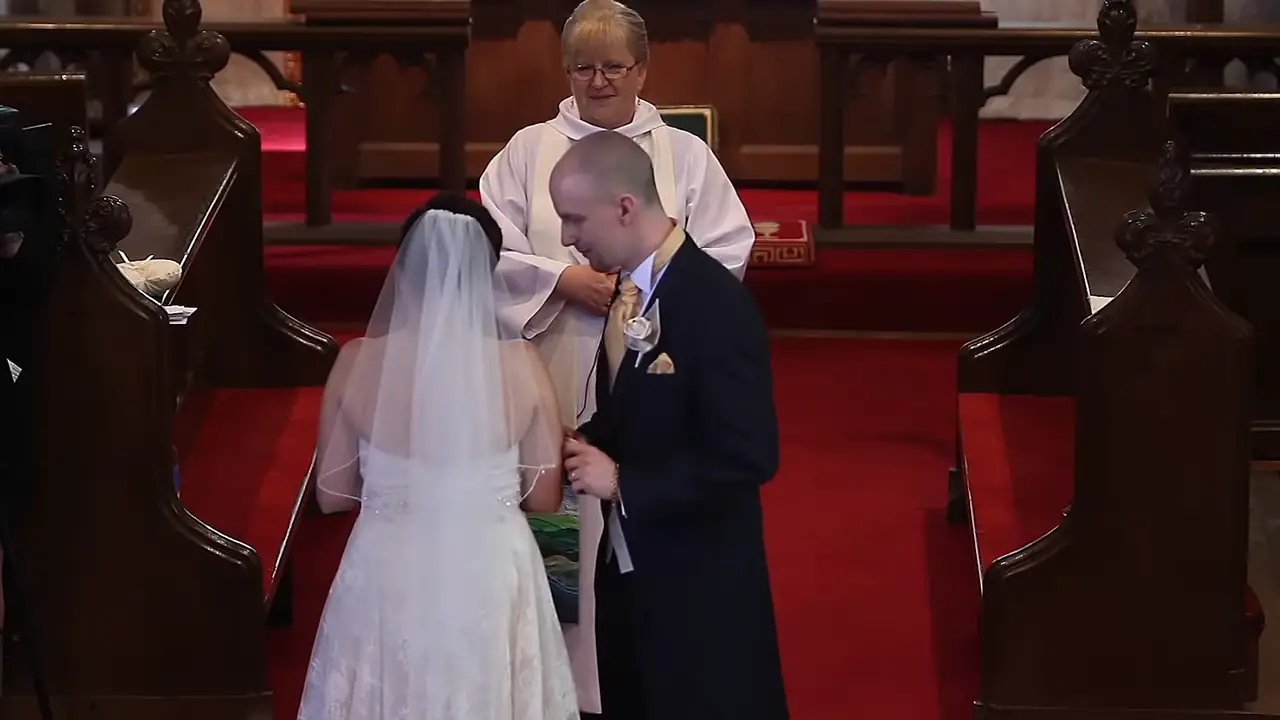 Initially, the bride and groom are facing towards the altar when we hear a soothing tune from the song, "A Thousand Years" by Christina Perry playing in the background. The sound draws everyone's attention but the bride's. So, the groom turns around to show her the surprise. In seconds Lizzie starts wiping her tears of joy with a surprised look on her face.
The toddlers sing the song of the kind-hearted teacher which meant the world to Liz. Please press play and enjoy the adorable gift from the pupils. Do share your similar experience with us in the feed.
Kindly share the clip with your loved ones.
What do you think?