In this "instructional" video, a Finnish man teaches us how to give the Great Pyrenees a bath. We can see him take his 8-year-old pooch in the river. It looks like the man knows what he is doing at the start, but when the video progresses, we see that he is just as clueless as we are. His dog has a mind of his own and it looks like he doesn't want to humor his dad at all.
He tries to sweet-talk the dog to get into the water, but the pooch is averse to it. He probably doesn't want to get wet even though it was the middle of summer. The man even tries to pull his pooch into the water, but he ends up falling in instead. The dog made his dad take a bath in his place! It is really hilarious!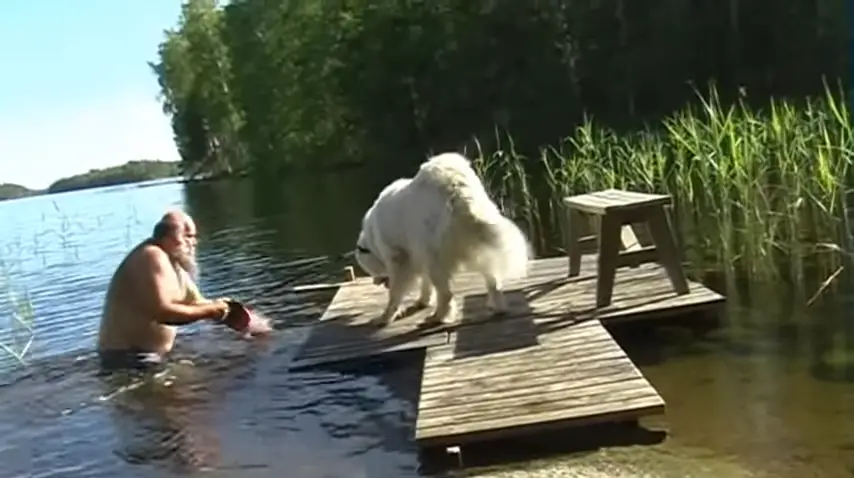 Watch this funny clip below! Did this crack you up? Don't forget to share what you think in the comments section!
Please SHARE this hilarious video with your friends and families!