Nothing looks more fulfilling than people laughing at your joke. Undeniably there is the pressure to crack jokes with impeccable timing. Everything comes down to good comedy and the confidence to deliver it in front of thousands of people.
Tom Sitter, a 93-year-old stand-up comedian seems to have it all.
In early 2017, Tom appeared in an open mic stage, "The Moth StorySLAMs." The open mic storytelling competition chooses the winner depending on their tale. It necessarily doesn't need to be funny but it needs to hold the attention span.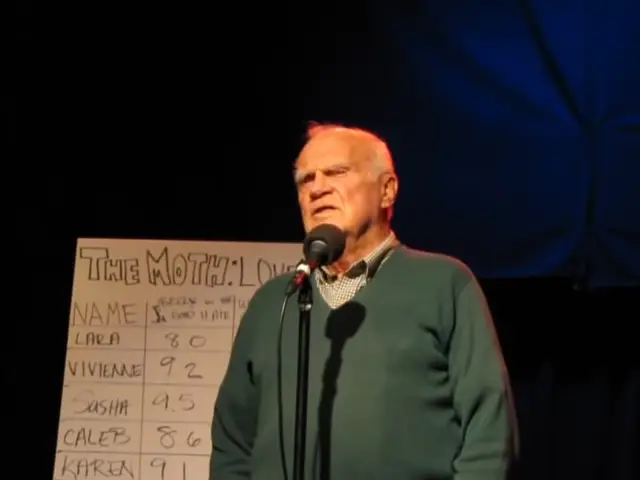 Once Mr. sitter, the WWII veteran took the stage he made the audience giggle and laugh till he left the stage. The Wisconsin native chose an old tale of Saint Valentine's Day. Even after 84 years, he remembers every detail word for word.
Furthermore, Tom won the competition with full points. With given support, this man can go on tours. His confidence and professionalism really stand out. Don't you think? Please share your thoughts in the feed.
If the clip was worth the time, kindly share it with your loved ones.