Grandparents have a lovely bond with their grandchildren. After years of practice on parenting in addition to the ordeal they go through; the experience gives them a superior hand when it comes to kids. As a result, they are calmer with babies.
Grannies come up with all sorts of activities to help connect with their adorable grandchild. Either it's by food or just laughing non-stop on a small toy, they are simply the best. And what is more contagious than a kid's laughter. No matter what you are doing, toddlers laughing can change the whole game.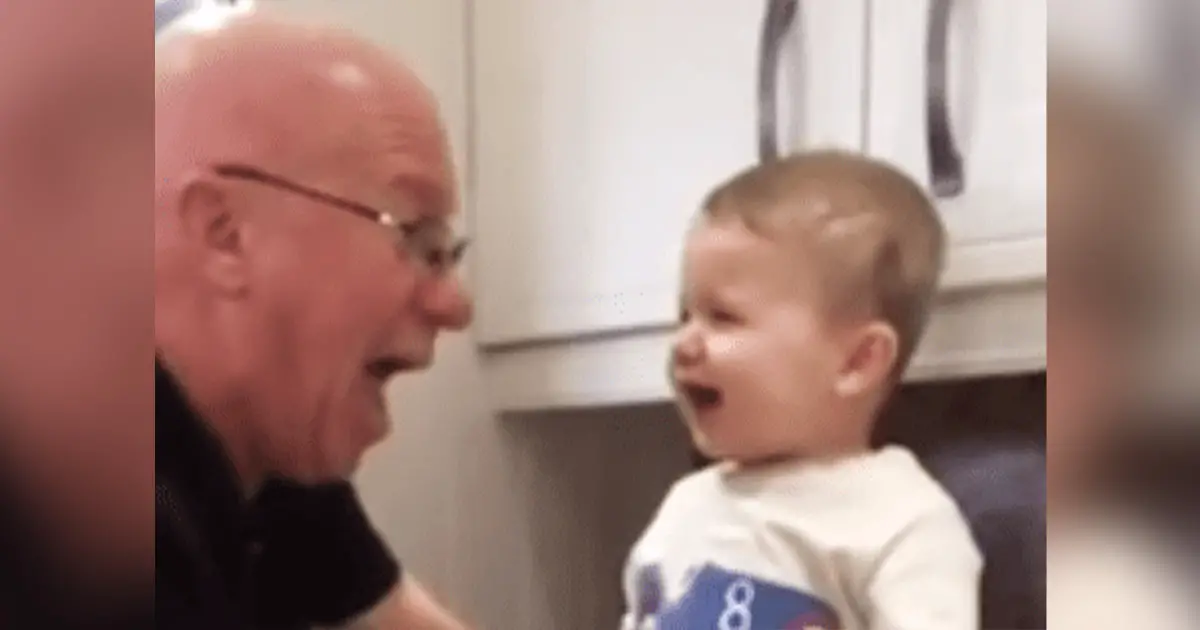 Like the one in the video below. Jim Bush recorded his father and son having the most amazing time whilst doing nothing in general. The two seem to bond over a toy that is hanging on the crib mobile. Grandpa hits the toy and every time he does, the little baby bush giggles in the most charming way possible. They stop and glance at each other. And granny is at it again.
Please press play and enjoy this amazing clip.
Kindly share this video with your loved ones.