Dogs love to go on walks. If you have ever owned a dog before, you probably know how much they look forward to them! They can get pretty excited, right? Our canine companions are energetic creatures and they love to go out and play. But they are also very devoted and affectionate towards their owners. They can cease frolicking around if it means they get to be close to their humans. Just take a look at this clip!
This old man was out walking his loyal little dachshund. The tiny dog knows he is outside, however, he doesn't run like you would expect him to. The old man has trouble walking and he uses canes. But the dog is really patient and he stands and walks with him in his pace itself. Grandpa takes his dogs on walks despite the obvious pain, and the dog makes sure he takes care of his human in return!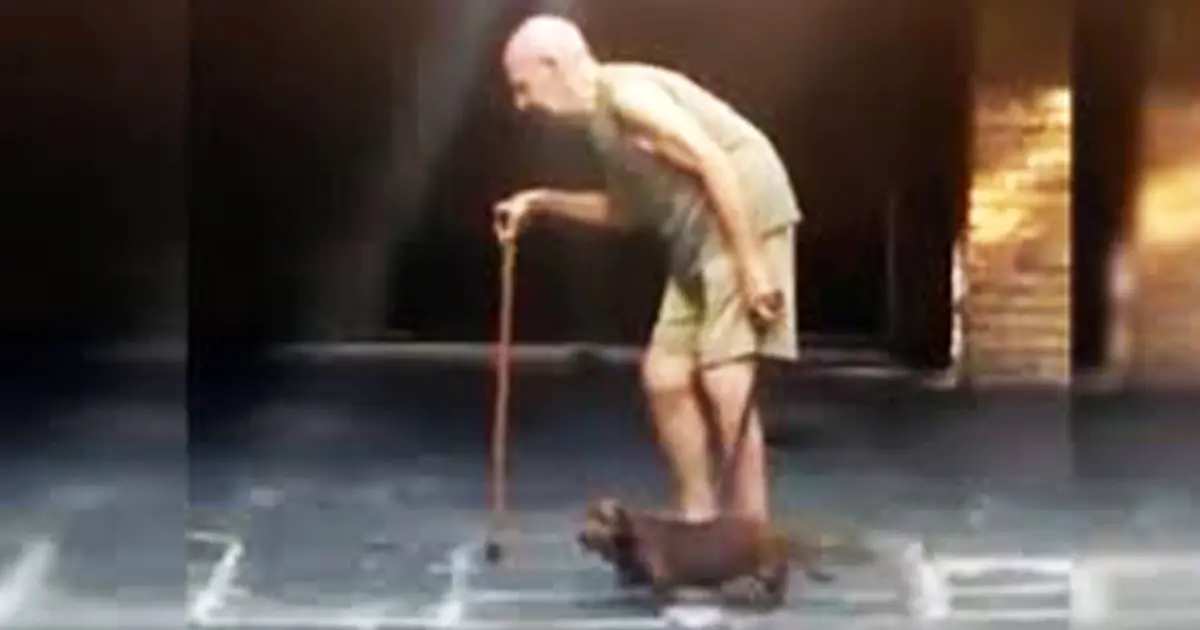 Watch this heartwarming video below! This brought tears to my eyes. Let us know what you thought in the comments!
Please SHARE this beautiful video with your family and friends!