Grandmothers are the best people on Earth and there is nothing that can make you change this opinion. Elderly women always have a very wholesome personality.
This video will make you fall in love with these ladies. We say this because these women are just so fun and wholesome. They've lived long enough to experience a lot of things but apparently Fireball Whisky wasn't one of them.
Fireball Cinnamon Whisky is a popular whiskey from Canada. It has a warm, sweet flavor that makes it perfect for sipping neat or as an ingredient in a variety of cocktails. Fireball is made with Canadian whisky and natural cinnamon flavor.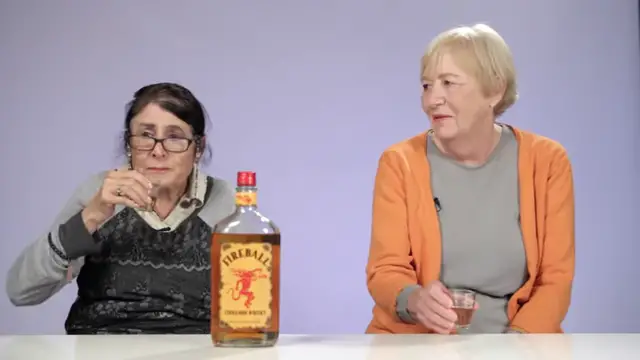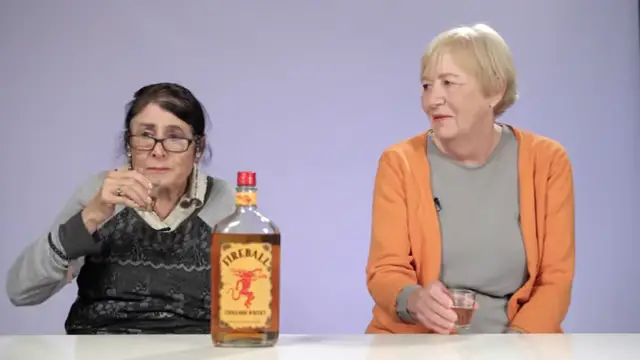 Fireball says it has a smooth, balanced flavor with notes of vanilla, caramel, and of course, cinnamon. It has a strong sweet taste that is  reputedly perfect for making a wide variety of drinks, such as hot toddies, whiskey sours, and even a classic Manhattan.
So the grandmas in this video decide it's time to take the plunge–and they have the most hilarious reactions! Fireball is design to, well, taste a little like fire and it's certainly fun to watch them "feel the burn."
Watch the full funny video below and please leave us a Facebook comment to let us know what you thought!
Don't forget to hit the SHARE BUTTON to share this video on Facebook with your friends and family.