Music has a way of connecting to people like nothing else. No matter how old you are, music has a way of connecting to you. It doesn't matter what genre you're into. Music is a universal language that anyone from anywhere understands.
So, when this grandma burst out dancing in the middle of the road, it was the most amazing thing to witness. A band was busking along the streets of Paisley, Scotland. The band, Badboys, was a huge AC/DC fan, and they were jamming along to one of their hits "Highway To Hell." Right then, a grandma appeared.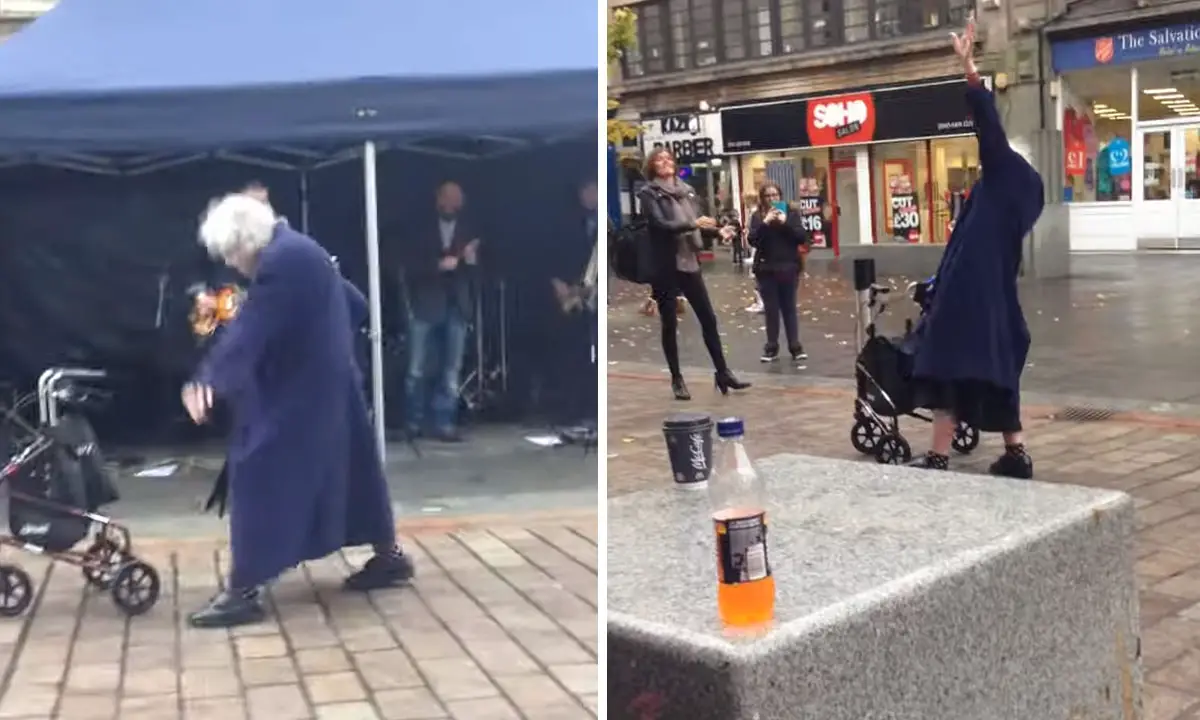 The grandma was carrying groceries and was walking with the help of a stroller. But the moment she listens to the music, grandma turns into a teenager attending an AC/DC concert. She starts to dance, forgetting that she is an elderly woman who needs a stroller to walk. And at that moment, she goes back to her earlier days and tries reliving them through the music.
WATCH the adorable grandma raising the temperature of Scotland with this amazing reaction.
COMMENT and SHARE if you loved her confidence and would've done the same.