Got Talent is a platform that has given opportunities to so many people. It is basically a place where people come to get their dreams fulfilled.
I am obsessed with the show because of what it represents. A show and a platform where the world's least known yet the best talents come to express themselves. The show is open to everyone regardless of their age and this is what's the most impressive about this show. Things are always bigger than they seem when you watch the show.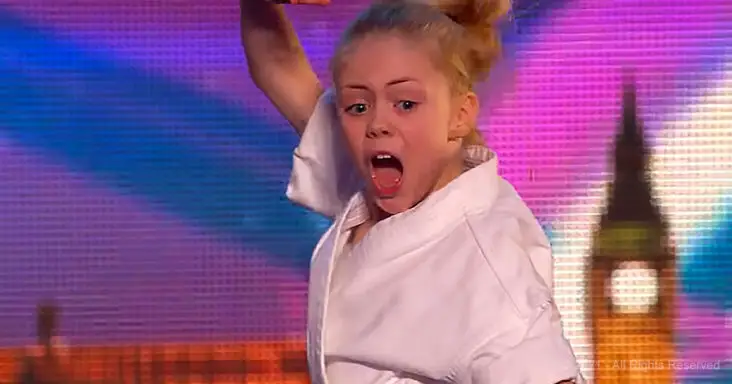 It was only when Jesse the little girl with blonde hair and a great amount of confidence came to the stage that I realized how progressive the stage was for talents. The little girl has mad skills. And we mean extremely good and exceptional martial skills on that. The little one is terrific to say the least!
This is amazing. Watch the full video below!
Please SHARE with your friends and family!