Talent shows have lots of animal acts but rarely do the judges talk about how smart they are–and then give them four "yes" votes. These poodles and their trainer will impress you with their talent and warm your heart too.
The "Amazing Veranica" is a 12-year-old who lives on a farm in Oxford, Florida, with literally hundreds of animals. She's trained her poodles to perform and the result is nothing short of amazing. Her act has dancing, acrobatics and quick-change magic–and that's just the poodles!
As the song, "Butter" by BTS starts, Veranica begins to dance but it's a bit of misdirection because the poodles take it away from there. The dogs (Woodia, Sophia and others) are incredibly talented and show it off by performing a wide variety of tricks.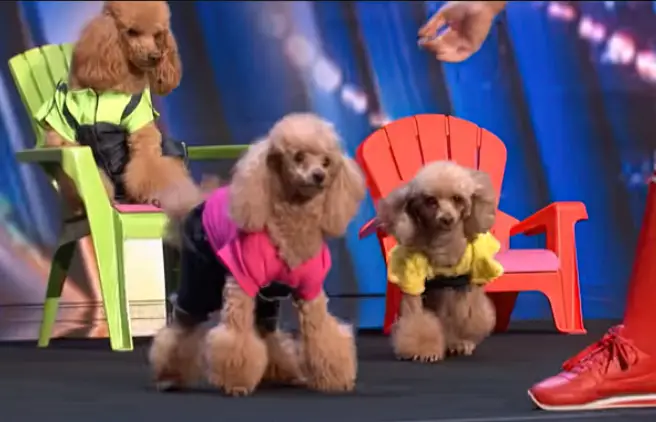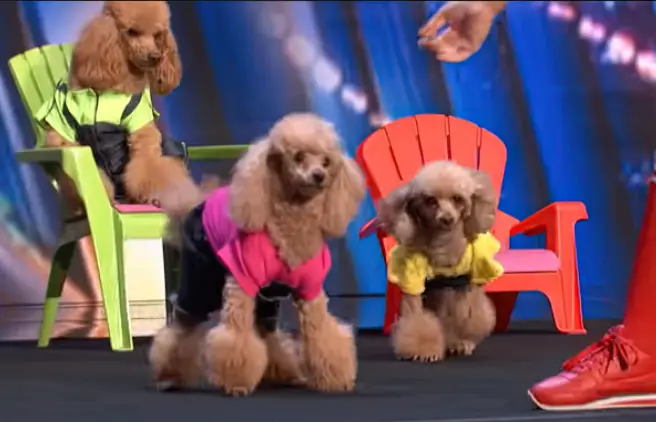 Even more impressive to Simon is that after the performance, the dogs sit watching Veranica's discussion with the judges and appear to listen in to every word. It's a cute video and a great act that gets a standing ovation and four "woofs" (which Simon says is dog language for "yes") from the judges.
This is too cute. Watch the full video below!
Please SHARE with your friends and family!