When you think of cruises, you think of big ships on the big cast ocean. It must be wonderful to be at sea for months at a time, enjoying the ocean's vast beauty while also traveling to many countries around the world. Usually, it's a sunny and happy time on cruise ships. But you can never tell when the weather might turn bad, and even if you can, you can't determine just how bad it can get at times.
That is the risk of traveling at sea, or anywhere else. Mother Nature can be really unpredictable as well as very scary too. The following video was taken by a man from inside a cruise ship. The man, who works as a musician on the ship, first shows that the views he usually sees from his third deck room are very magnificent and beautiful. But the video below shows the flipside of the peaceful ocean!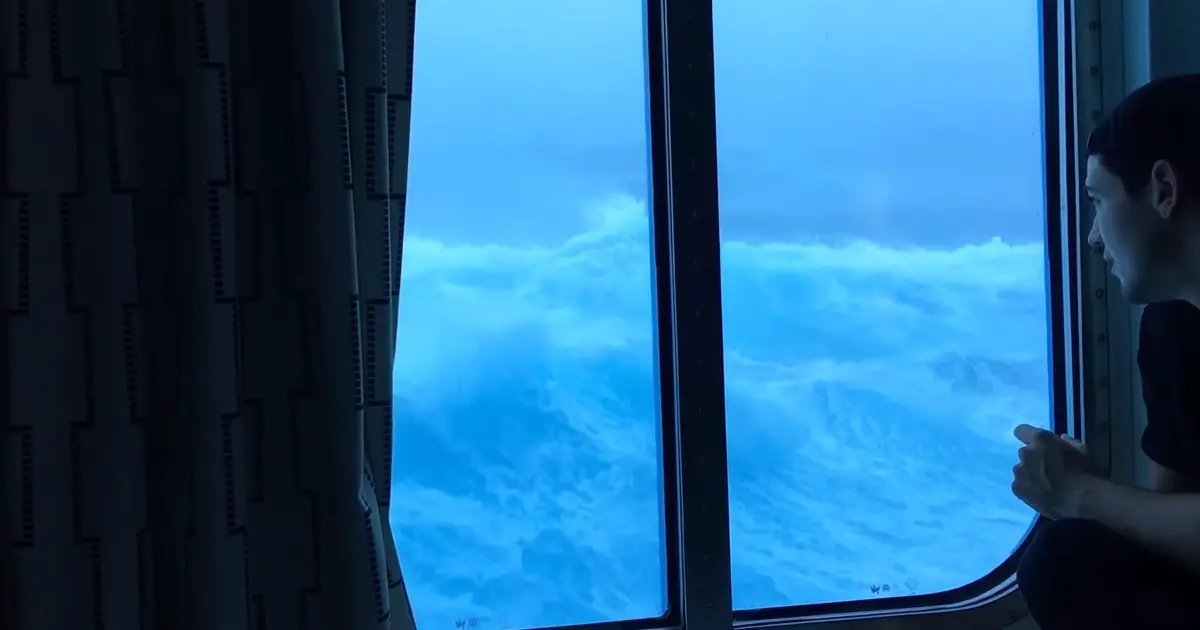 The video shows a very scary and turbulent sea. The waves that were crashing on to the ship were huge and scary. The storm had winds that reached 120 miles per hour, and that is scary indeed. The waves were so big that it kept crashing on this man's window! At times it even looked submerged! When he went outside into the halls, it shows just how tilted the ship had become in the raging waters.
The man actually had to walk while being inclined in order to balance himself. Now that must have been one heck of a storm!
Check out the full video below:
SHARE this amazing video with everyone you know!