Bullying is not something that can be dismissed easily. It is an ongoing and very serious issue in today's society. And one of the main reasons behind it is because good people are silent about it. People like you and me can prevent bullying, but we prefer to stay away from it. Even if we happen to pass by someone who is being bullied, most of us would turn our eyes away and keep on moving forward. That is not how one should handle bullying…
We think it is none of our business and we keep our distance. We don't want to get involved in needless trouble. However, even the smallest of interferences could actually save a life. In this clip, we get to see a social experiment that revolves around this grave issue. The experiment was carried out by a famous YouTube prank channel called fouseyTUBE. What they managed to catch on camera has left more than 25 million people speechless.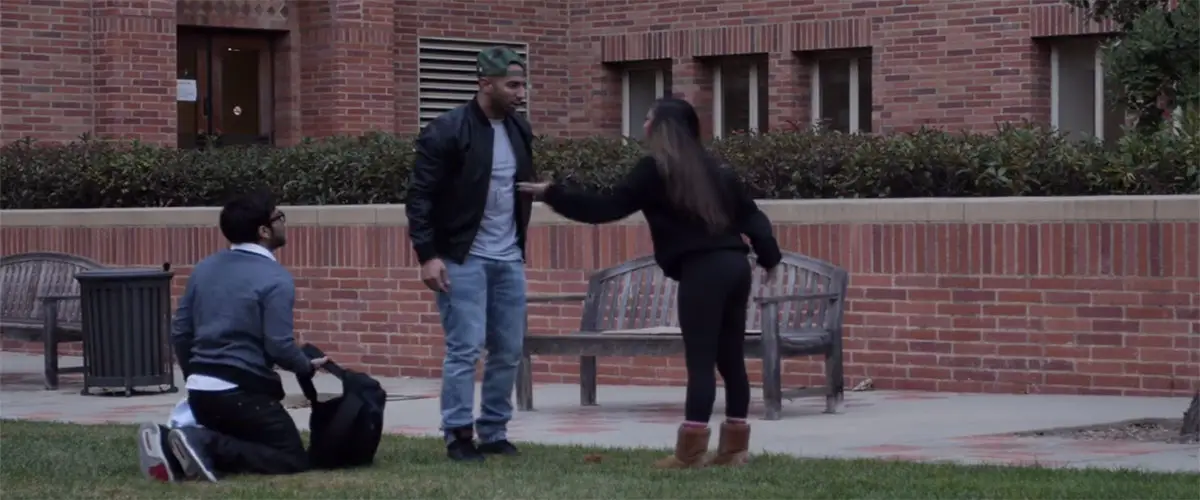 They decided to see how the public would react if they saw someone being bullied right before their eyes. And the result is as shocking as it is heartbreaking. If I was the one being bullied, I would no doubt want someone to stop and help me. I am sure you would too. So why don't we do the same thing when its someone else?
Watch the video below. Would you have stepped in to stop the bully? Share what you think in the comments section.
Please SHARE this video with your friends and families!