I'm pretty sure all of our fears with snakes and anacondas come from Hollywood movies. Sure, they're dangerous reptiles but would they eat you alive even if you mind your own business? You never know. But some people are so adventurous that they won't mind risking their lives to capture a glimpse of these dangerous creatures.
Two scuba divers, Bartolomeo Bove, and Juca Ygarape were exploring Formoso River in Brazil. All of a sudden, they came across a 7-meter-long anaconda. An average person would've lost it right there, but not these two. The duo was amazingly calm as they film the reptile from up-close.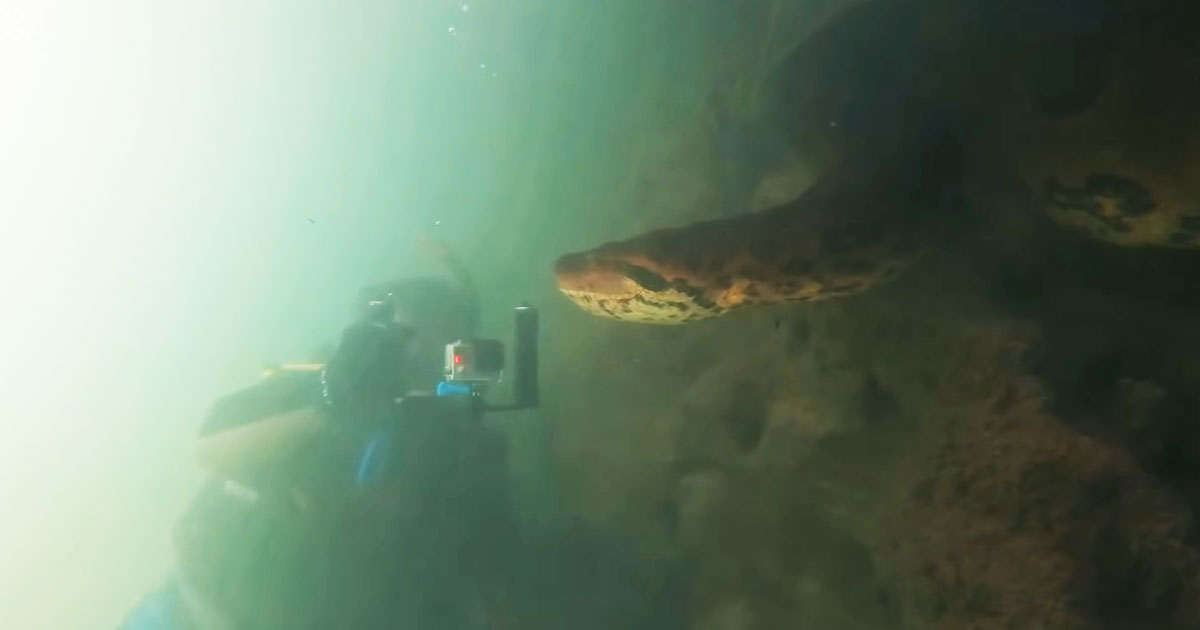 The anaconda also calmly inspects the camera that is in front of it. And without any reaction, it slithers off on its way. Thus, the divers follow the snake as it moves smoothly across the river bed.
According to Bove, the rivers around Bonito are the only places in South America where Anacondas are found in crystal clear water. And this is the reason why diving with them is a possibility.
WATCH the mesmerizing video below of the massive anaconda as it is lurking through the water.
Drop your COMMENT and SHARE if you love animal videos like this.