Trick and treat is a Halloween activity that dates way back. Kids get all dressed up to collect as many candies as they can score.
However, from time to time, people don't hand out actual sweets. And the scarier part is the parents are rarely aware of the fake ones. In the post featured below, Jackson, MS Metro Police Department warns the civilians about the danger of colorful chocolate look alike.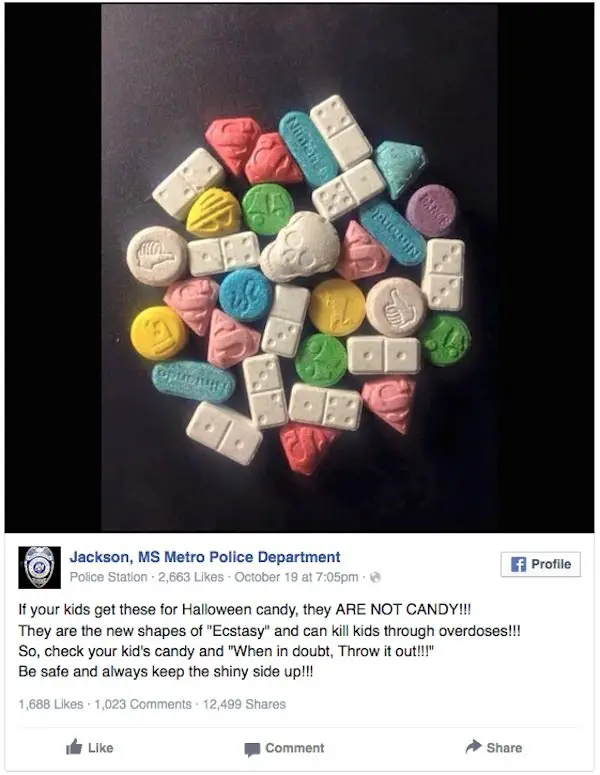 He explains it is a type of ecstasy that can get fatal on overdose in the detailed post. Though the tampering of children candies are rarely heard of, we can never be too cautious. Please don't forget to supervise your kids' candy bags before they dive into it.
Please share this warning by the cops with your loved ones.