The Covid Pandemic threw everyone for a bit of a loop but it also made us realize how important certain roles are in our society. Healthcare workers, police, fire, transportation workers and even delivery personnel are all essential to keep today's society functioning.
This group, the Frontline Singers, was formed from a group of these essential workers, along with some musical theater professionals who also worked on the pandemic front lines. The group wants their Britain's Got Talent audition to show the world we can use this global health crisis to build unity and become a better society.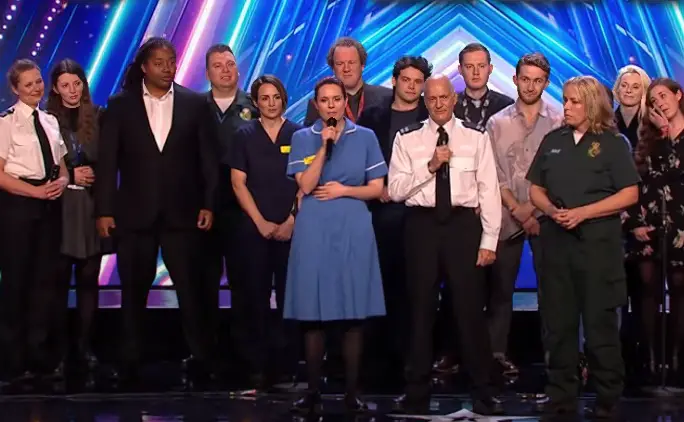 Once the group starts performing, it's clear that while they may have day jobs on the front lines, this is a group of professional artists! The crowd claps along, the judges smile and everyone gives them a standing ovation at the end.
This is a performance of hope! Watch the full video below and let us know in the comments what you thought about it.
Please SHARE with your friends and family!