We've all gone to football games where something unexpected happens, but here's a story I wasn't expecting. This uniformed football player takes the field but rather than warming up for the kickoff, he grabs a guitar and sings a fantastic version of the National Anthem.
This young man really set an example for everyone to show respect for their mother country. Jackson Dean Nicholson of Odenton, Maryland, was a football player on his high school team when he did something that made him stand out from his teammates: played and sang the "Star Spangled Banner."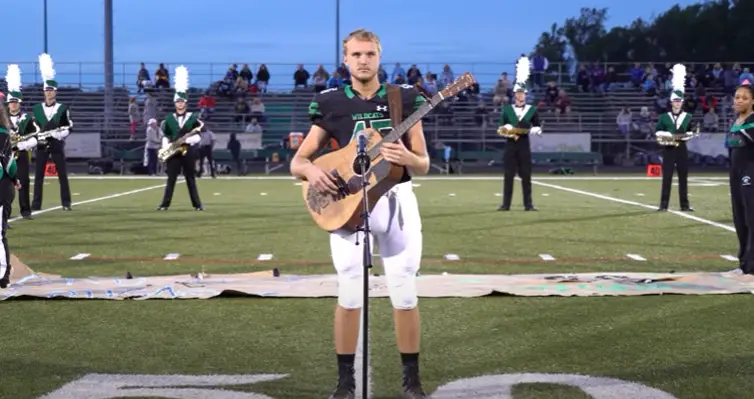 There's an even bigger story, too. No too long after this performance, Jackson struck out on his own as a country singer/songwriter who goes by Jackson Dean. He released his first music on social media and has since gained over 15 million views.
Jackson's now touring with the likes of Kane Brown and the Brothers Osborne. Watch this video from his early days below and please leave us a Facebook comment to let us know what you thought!
Please SHARE with your friends and family!