Everybody has a turning point in their lives that define who they are. And in my experience, this point comes in a time where you feel like you are heading nowhere. This is what happened to Benny, the Labrador. He was counting down to his final days in a kill shelter. That is until something amazing happened!
Luckily, a Las Vegas rescue saw potential in the adorable doggo and brought him to their shelter on his very last day. Moreover, things started working in his favor! Benny caught the eye of Cheryl Del Sangro, who is a former skating coach. She instantly fell in love with the dog who nobody wanted to adopt and took him home!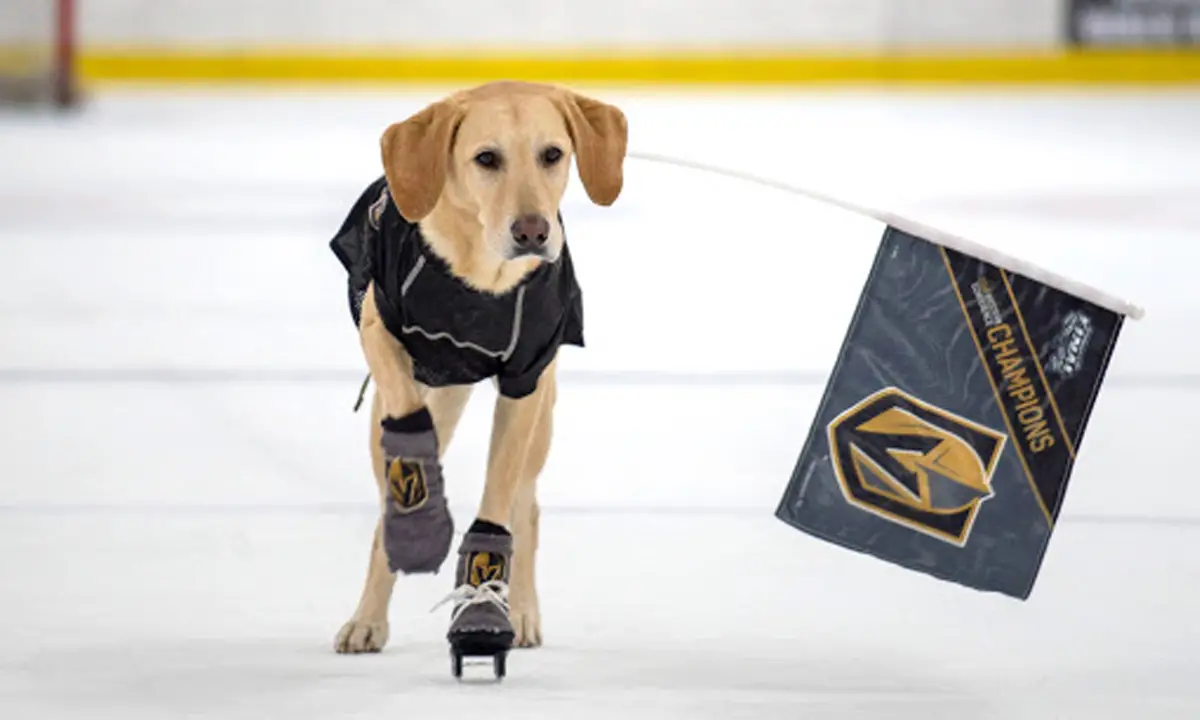 As a coach, Sangro has to go the ice rink a lot. And when she took Benny along, she noticed something. He didn't mind being on the ice and slipping and sliding around! So, the coach fit her dog in dog-sized skates and started teaching him to stand on ice as she would to a toddler. And what a surprise— he was able to stand on the ice on his very first day! Watch the video of the first ice-skating dog in the world below:
And please SHARE the adorable story with everyone!