You can never predict what you might encounter when you're out in nature. You might just come across some cute woodland creatures! Baby deer are some of the cutest critters. They give you proper Bambi vibes, and that is just adorable. They are even cuter in real life. Deer are usually quite flighty and nervous around people. They can be really shy, but once they get friendly with you, they will really stick around you.
They will seriously bond with you and refuse to go their way if they start trusting you! The workers in this video learned this in the best way. They were cutting some trees in a forest, and one of them had come across a tiny fawn. He picked up the fawn to take it in a place where the falling trees wouldn't harm him. Surprisingly, the fawn wasn't scared of him at all.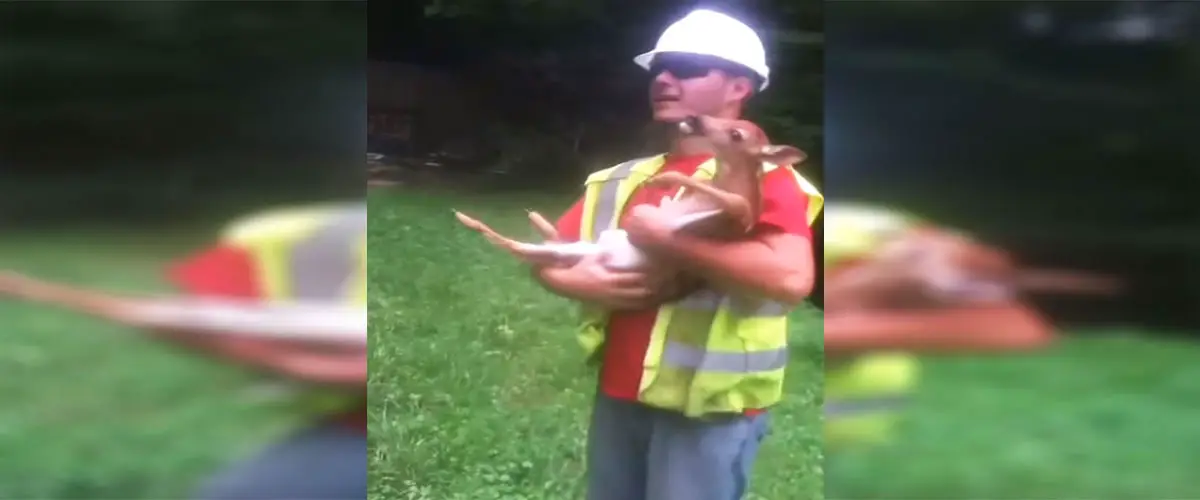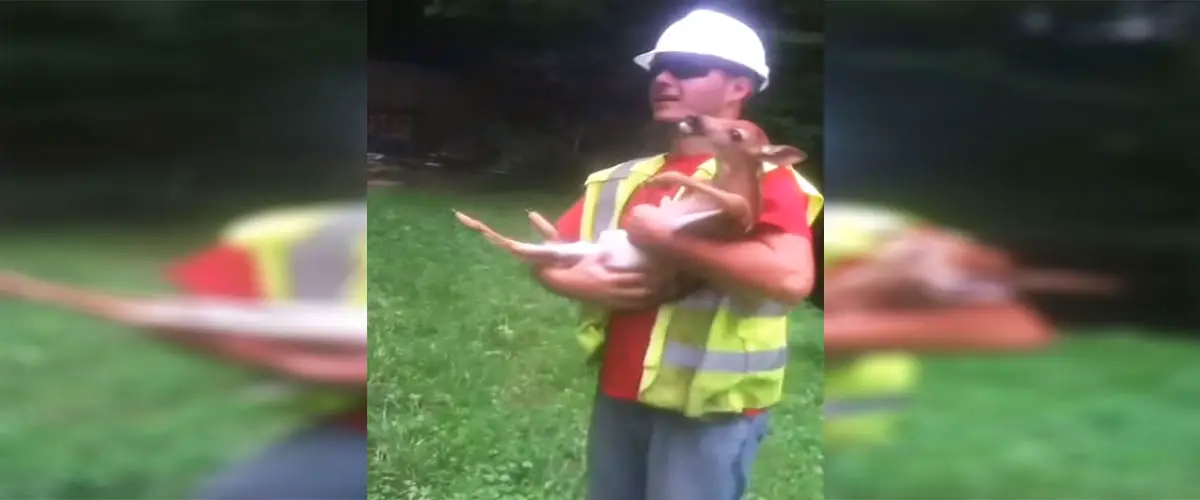 After he got a few belly rubs from the man, the fawn got very comfortable with him! After a while, the fawn even refused to leave the man's arms! Every time he tried to put him to the ground, the fawn threw a hissy fit and shouted. He didn't want the pampering to end. Thankfully, they were able to capture this footage. Otherwise, people might not have believed that a fawn could ever be so friendly!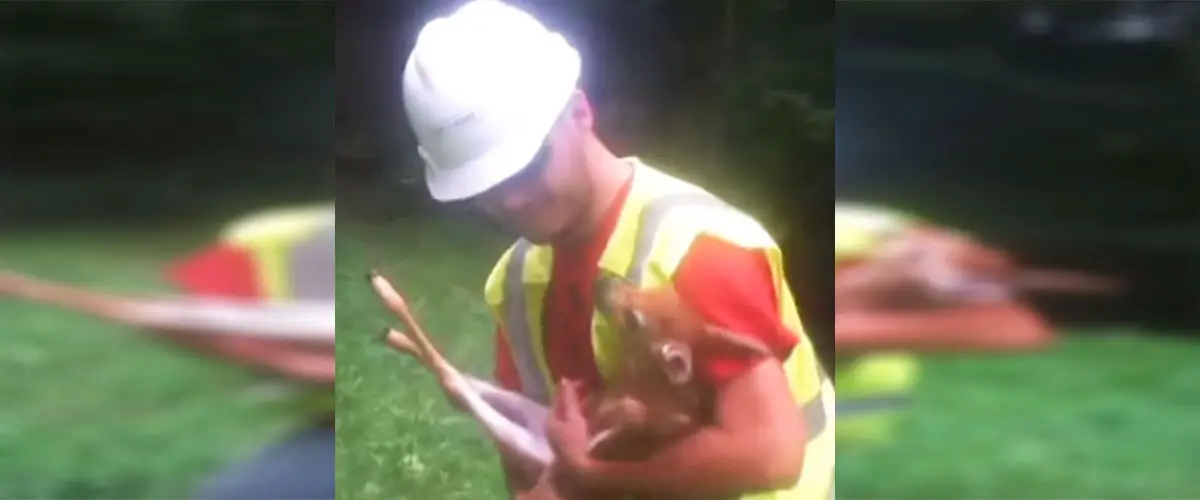 Check out the full video below:
[ytvid id= "wIrnrnkajPM"]

SHARE this adorable video with everyone you know!