Parrots are one of the most intelligent species on the planet. They are social and they tend to interact a lot with others near their surroundings. They also get along quite well with other parrots. Take for example, the video below! It features two cute little parrot siblings that will make your heart melt in a second!
Gabriel and Fabio are Indian Ringneck parrots that were born from the same parents but one year apart. And by the looks of it, there is lots of love between these blood brothers. From time to time, you can hear them ask "What are you doing?" to one another. They even kiss and say "thank you" after it. I haven't seen anything cuter that this!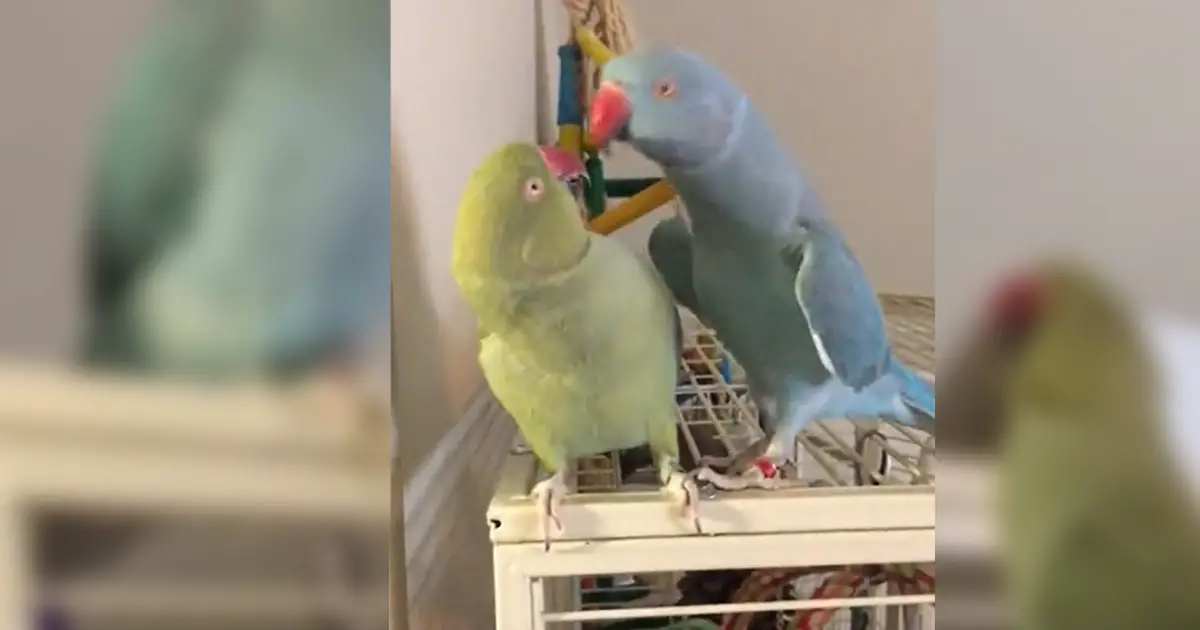 Watch this adorable video below! They clearly love each other, don't they? Let us know what you thought about it in the comments!
Don't forget to SHARE this adorable video with your families and friends!