The Beatles song "Let It Be" is an iconic and timeless classic. Written by Paul McCartney, the song was released in March 1970 and is often seen as an anthem of hope and peace. The song is thought to have been inspired by McCartney's mother, Mary, who had died when he was 14. The lyrics encourage listeners to let go of negativity and find peace in difficult times.
The song has been covered by many artists over the years and is one of the most covered songs in the history of popular music. It is a timeless classic that continues to be appreciated by listeners of all generations. Well, here's a cover of the classic song that will knock your socks off.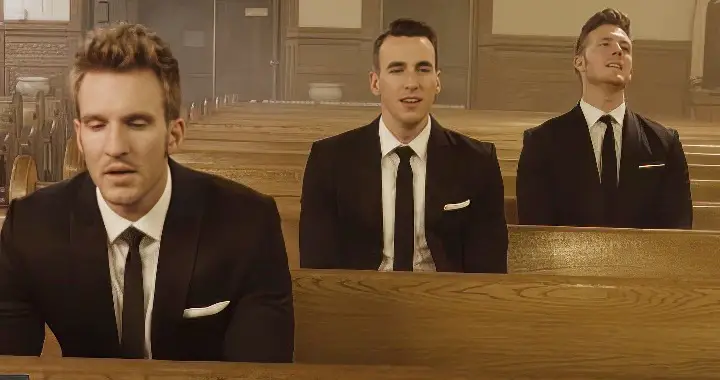 A three man band called The Gentlemen Trio, or GENTRI for short, is composed of three tenors: Brad Robins, Casey Elliott and Bradley Quinn Lever. There's a fourth member too, Stephen Nelson, but he's a composer, arranger and producer, not one of the singers.
In this video GENTRI walks into a lonesome church and after a short introduction to the history of "Let It Be," start singing. Needless to say, they sound phenomenal. Watch the full video below and please leave us a Facebook comment to let us know what you thought!
Don't forget to hit the SHARE BUTTON to share this video on Facebook with your friends and family.