Naming a newborn child comes different to many parents. While some figure it out way ahead in the game, others could settle on a last-minute decision. The brainstorming that goes into naming an infant is a whole new story and struggle of its own.
The safest bet is going after the name of your parents, grandparents, or any members of the family tree. Moreover, having your baby named after your loved ones can never go wrong. Similar is the case of Jessi, who decided to call her baby by her father's name. Her dad, on the other hand, has no idea about this lovely gesture.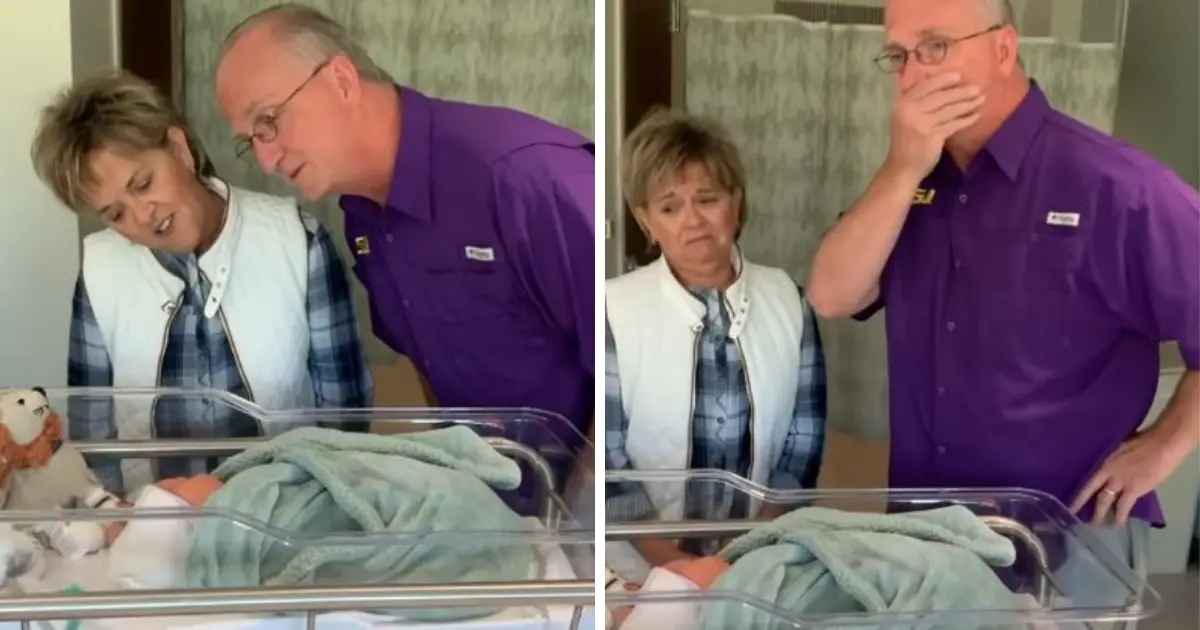 Jessi's parents, Mike Sheff, 63, and Julie Sheff greeted the new mother in Henrico Doctors Women's Hospital in Richmond, Virginia. Little did they know about the sweet surprise that was waiting for them in the cradle. The grandparents walked in and went for the baby. But in seconds, Mike began to tear up after taking a closer look at the hospital tag in the baby boy's hand as " Michael Sheff Way." Jessi decided to keep her dad's name Michael and her maiden name, Sheff, as the baby's middle name.
Please press play and enjoy this fantastic clip.
Kindly share this video with your loved ones.