Talent shows provide a platform for many types of different people. No matter what your age, or gender, or social status, you get a chance to showcase your talent to the world. Sometimes, due to some preconceived stereotypes, judges and audience get judgmental towards the contestants before they even begin their performance. Take for example, Emma Haslam.
Emma is a 27 year old wife and mother who is rather big in size. So when she came on the stage of Britain's Got Talent, dressed in a skimpy outfit, there were certainly people in the audience who had looks of incredulity on their faces.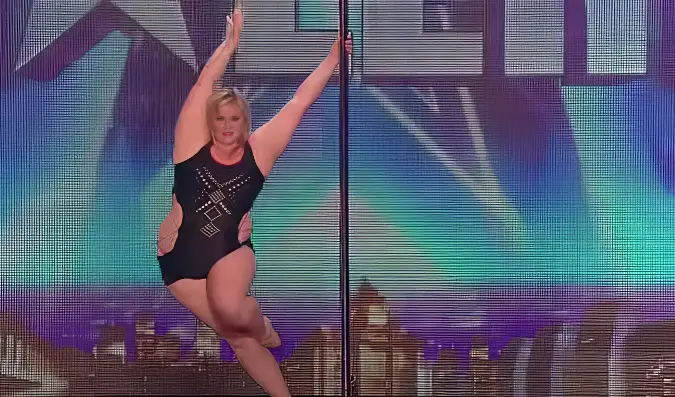 But when Emma started her routine, those faces were filled with shock and fascination. The song choice of Katy Perry's "Firework" was perfect–as she showed off her graceful moves in fiery routine. By the time it was over, she received huge support from the crowd and even the judges couldn't stop their praises!
And what's even better is that the whole world has gone on to appreciate Emma's performance: it has over 70 million views on YouTube! Watch the Emma's brilliant performance in video below and please leave us a Facebook comment to let us know what you thought!
Don't forget to hit the SHARE BUTTON to share this video on Facebook with your friends and family.