According to the U.K.'s Office for National Statistics around 42% of marriages with dependent children ended in divorce and according to the American Psychological Association, the divorce rate in the U.S. for first marriages with children is around 40%.
So it's no surprise that 11-year-old Tomos from North Wales comes from a broken family, nor is it much of a surprise that judge Danny Jones, lead singer and guitarist of the bank McFly also had a father that left home when he was young.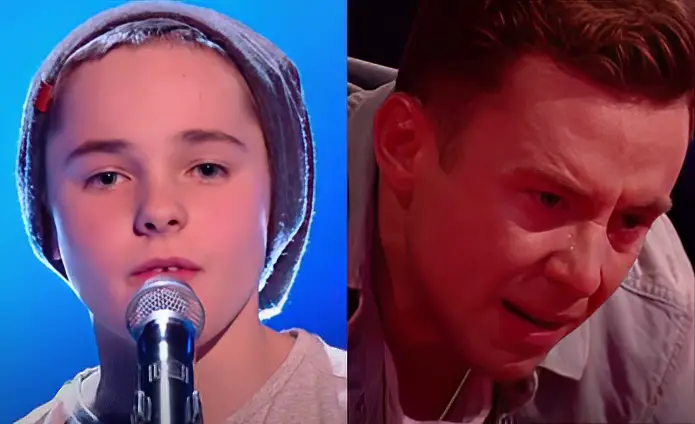 But Danny's reaction to Tomos's audition for The Voice Kids – Great Britain was so powerful and came on so fast (even after he didn't turn a chair for him) that it surprised fellow judges Pixie Lott and Will.i.am, host Emma Wills and even Danny himself.
Tomos sings Kelly Clarkson's emotional hit "Piece by Piece," which is a story of a father leaving behind his children and a child's vow years later to never subject her own children to that. Danny asks Tomos why he chose that song and, when his reasons are revealed, Danny makes a revelation of his own. This is such an emotional audition that it garnered 16 million views on YouTube even though Tomos didn't make it to the next round. Watch the emotional video below and please leave us a Facebook comment to let us know what you thought!
Don't forget to hit the SHARE BUTTON to share this video on Facebook with your friends and family.