One of the most iconic singer-performers of all time, The King of Rock and Roll Elvis Presley, has many well-known songs from the 60's and 70's that are still played at present. Though it has been more than 40 years since Elvis has passed, his legacy of songs remain in people's hearts and will forever live on through his most devoted fans. His voice was said to be melodious, and his musical sensibility combined with his good looks and impressive stage movements were completely flawless.
His songs have been performed by many different singers and artists but still, his performances of those beautiful love ballads are incomparable. One of his songs entitled "Always on my mind" was said to have a studio recording filmed that was never been released, but after decades, the footage has now resurfaced showing us a more in-depth performance by The King himself. The video is a compilation of clips showing Elvis' life with his wife Priscilla and family, incorporated in it is the never been seen studio recording of the song "Always on my mind".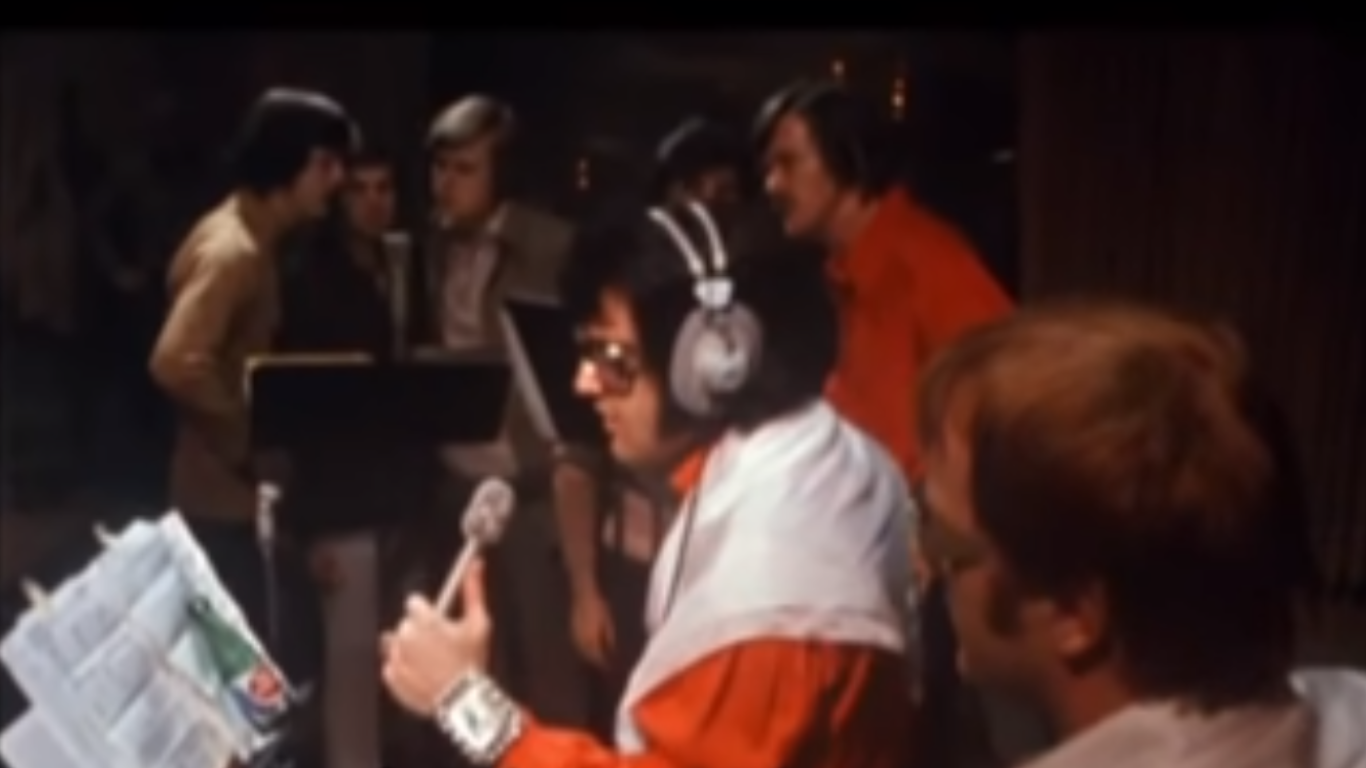 The said video was caption "Elvis on Tour" March 29, 1972. This particular song is said to be about someone who admits of not doing the things that they should have done for their partner. "Always on my mind" was said to be influenced by one of Elvis' bodyguards and in fact, it also had the perfect timing for he recorded the song after a few weeks of breaking up with his wife.
Watch the video below and be swept away by Elvis' soulful singing.
Please share this rare video with everyone!