The love and support from fans can make some celebrities melt like ice cream in the summer. Here's a video that shows that happen, plus shows the celebrity give some of that love right back by making a young boy's dream come true.
Blake Shelton is a country music superstar. He has several million fans all around the globe, he's the star of NBC's The Voice talent show and he's married to pop music star Gwen Stefani. He knows he has a good life and he's famous for giving back to his fans.
In this clip, Blake noticed a six-year-old Wyatt in the front row of a concert in Durant, Oklahoma (close to Blake's home town of Tishomingo) holding up a small sign. Blake read the sign, stopped the concert and a little bit later brought Wyatt on stage.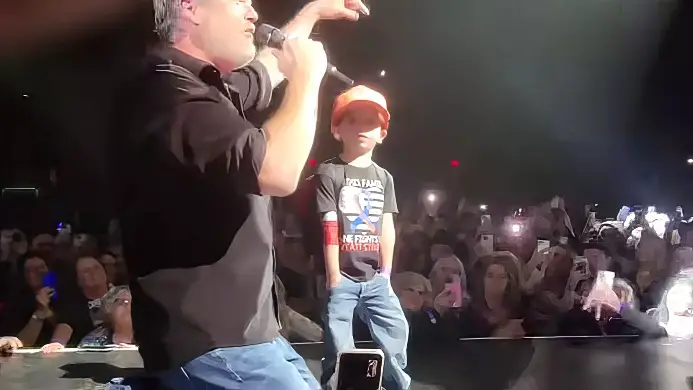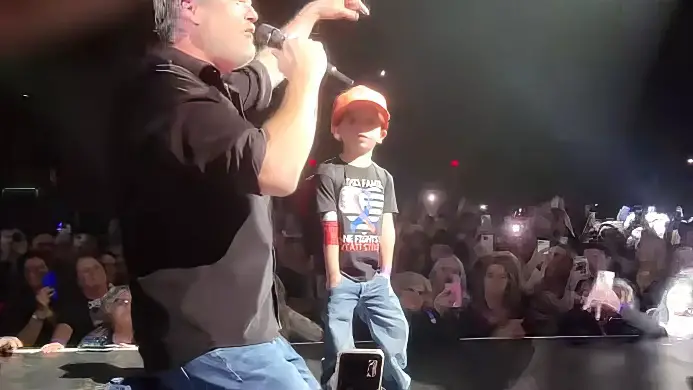 Blake read the sign out lout to everyone: "Your smallest, biggest fan from Lake Texoma.  6YO. Waiting on a heart transplant." Blake got a little emotional as he told everyone, "You think y'all are having a bad day, put that in perspective."
Blake and Wyatt then sang Wyatt's favorite song together, 4X platinum selling "God's Country". Blake made Wyatt's dream come true that night–we hope Wyatt gets his heart soon so he can keep listening to Blake for a long time to come.
This video will melt your heart for sure. Watch the full video below!
Please SHARE with your friends and family!