Sri Lanka is a country influenced by multicultural traditions, celebrating different events and festivals each year. They may even have the greatest number of festivals than any other country in the world, as there is always something being celebrated every month.
Disturbing photos of a 70-year old elephant Tikiiri was posted by Save Elephant Foundation on Facebook. Tikiiri is one of the 60 elephants commissioned for the Perahera Festival, which is known to be one of the most ancient and majestic Buddhist festivals in Sri Lanka.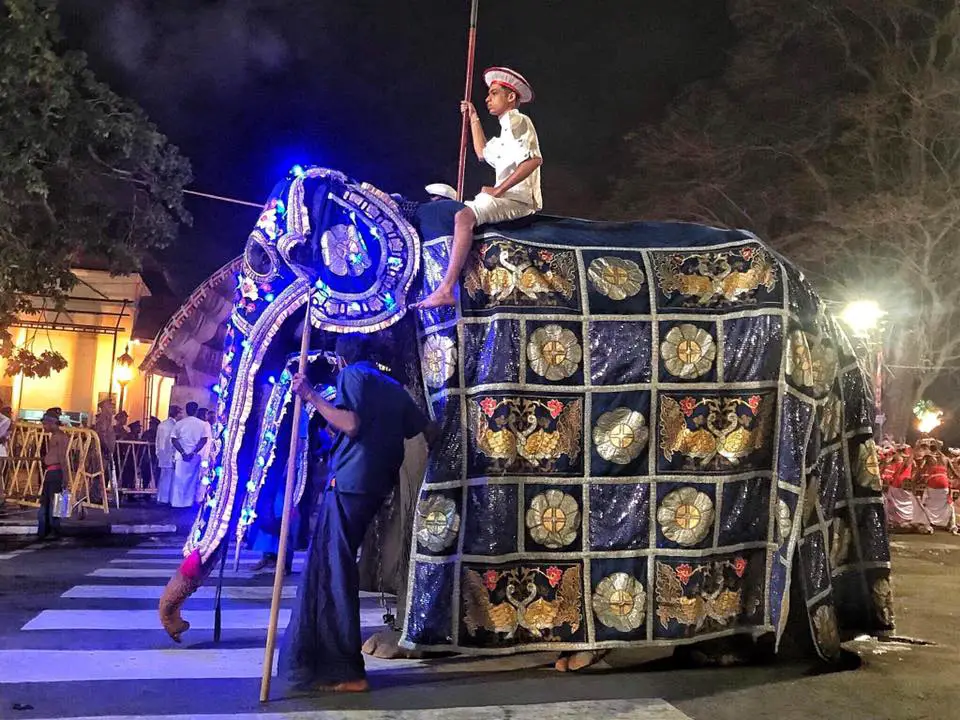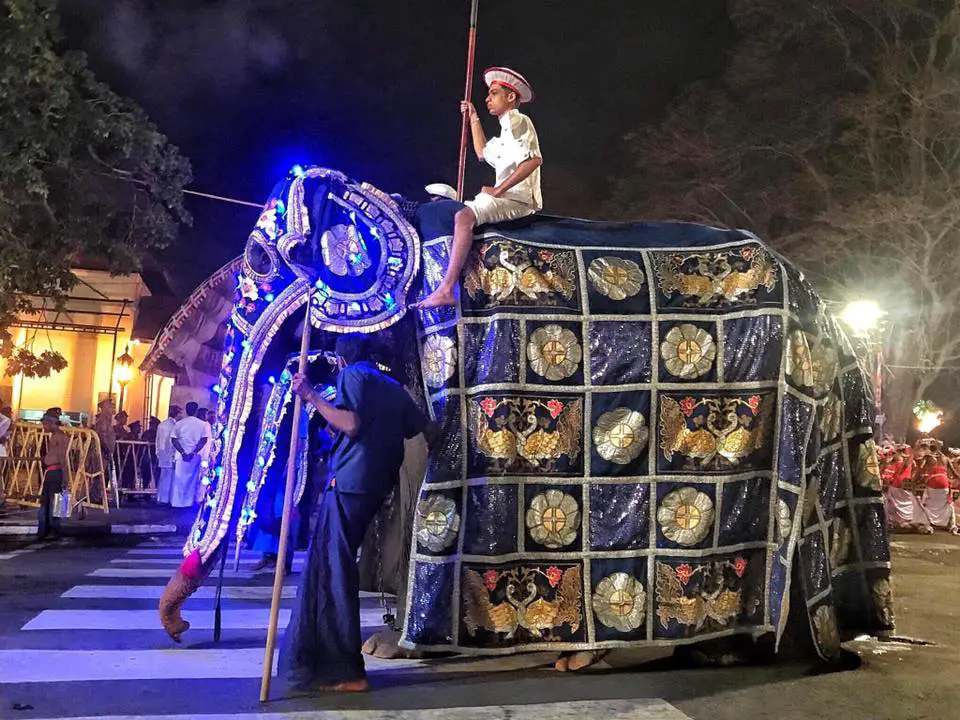 The event is organized by the holiest shrine in Sri Lanka, the Temple of the Tooth. They held an annual festival that involves traditional drummers and performers as well as almost 100 elephants. These elephants join the parade early in the evening until late every day for almost two weeks. This year, Tikiri had to walk for 10 consecutive nights while surrounded by a lot of people, fireworks, and smoke.
In the post, she was seen wearing a grand costume and a mask with bright lights causing tears in her eyes. The foundation also mentioned that the elderly elephant had to walk many kilometers just so people can feel blessed while wearing short shackles, this is to make it walk slower.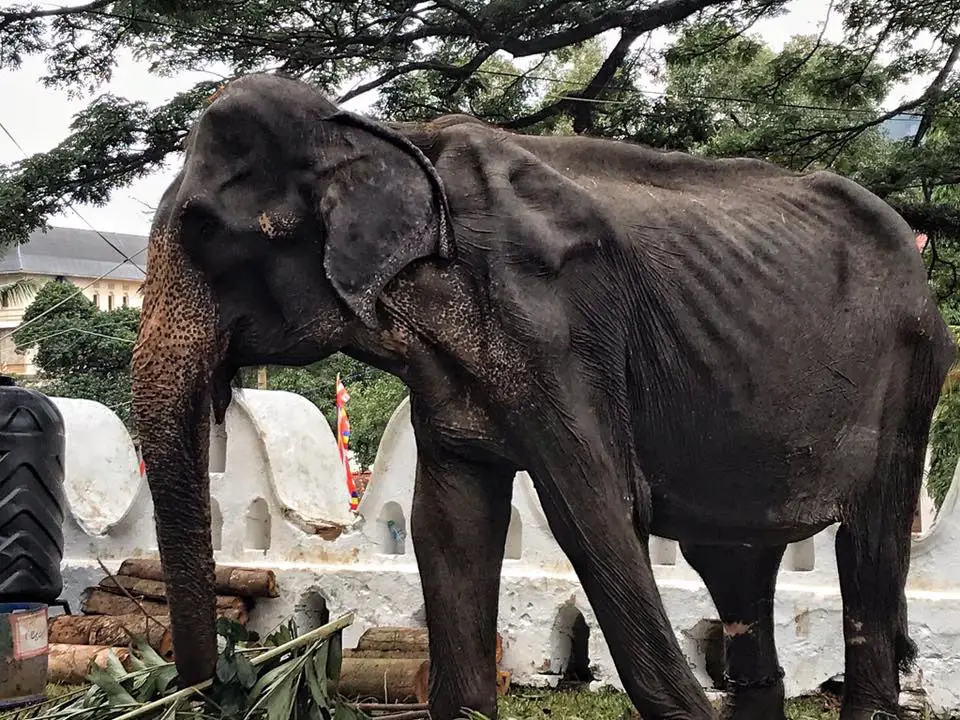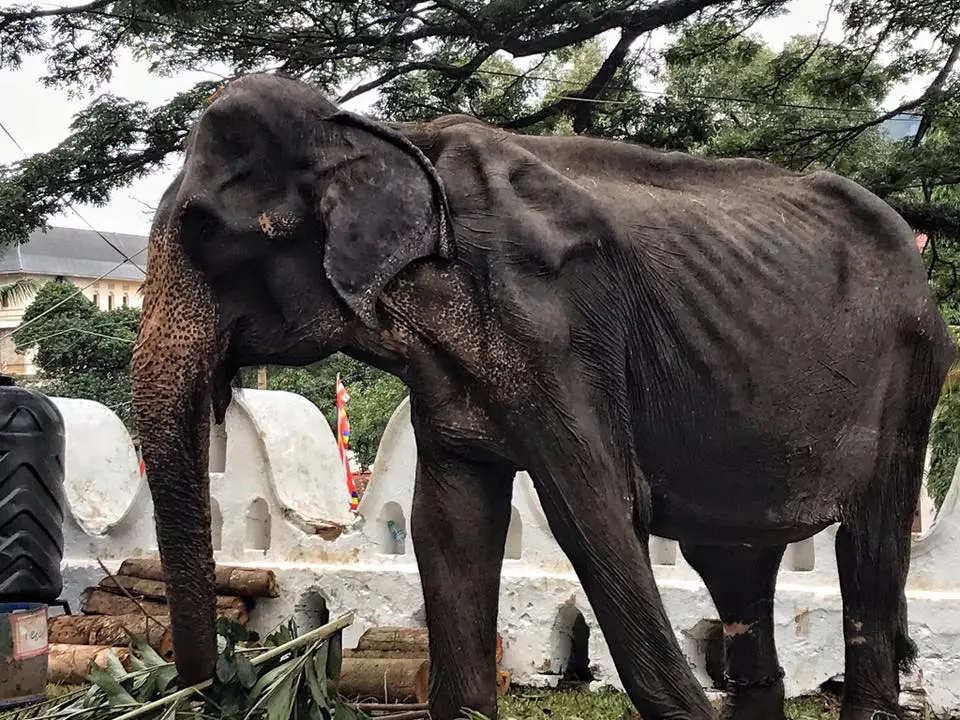 Another photo posted was that of Tikiiri without the costume. Without the costume, the poor elephant's condition looks very bad. She is obviously old and severely undernourished. Her spine and bones are peeking through her skin.
Many animal advocates criticized the authorities for forcing the old and weak elephant to join the parade, clearly showing mistreatment of the animal. The foundation encouraged the people to help end the cruelty by sending the Prime Minister of Sri Lanka, Ranil Wickremesinghe a letter.
In a Sri Lankan news outlet, the owner of Tikiiri mentioned that she was suffering for 6 months because of a digestive condition. That is why they made a promise to Vishnu that they will make Tikiiri walk if she gets better, and she did. That is why she is a part of the parade, to deliver a promise made to the Buddhist god, Vishnu.
Pradeep Nilanga Dela, the chief custodian of the Temple of the Tooth mentioned that she will not walk the grand finale of the festival anymore. He also stated that the elephant is being treated already.
Save the Elephant Foundation expressed that it is alright to practice a belief as long as it does not disturb or harm others. The foundation asks for everyone's continued support and voice to stop the cruelty and slavery of the elephants.
Do you think that it is fair to let Tikiiri walk the parade after she got better? Leave your comments below and share this story to your friends and family!