One of the most popular partner dances is Tango. It originated in Rio de la Plata in 1880s and had since become popular for social dances. There are 744 couples from 36 nations all over the world that competed at the World Tango Championship in Buenos Aires. One of them is a 99-year old world war II veteran, James McManus who represented Ireland with his dance partner, Seva. He became a tango aficionado since witnessing a couple dance it in Ireland back in 2002. He took lessons and never stopped dancing since then.
Even though he's been around the world during his service as a Navy radio operator during the war, he wanted to visit Argentina for a long time. McManus who will be turning a century in January received a meaningful gift from his friends. He got plane tickets to Argentina. Seva thought that they could maybe compete in Argentina. She said that she did not need to convince McManus and the two applied for the annual dance competition.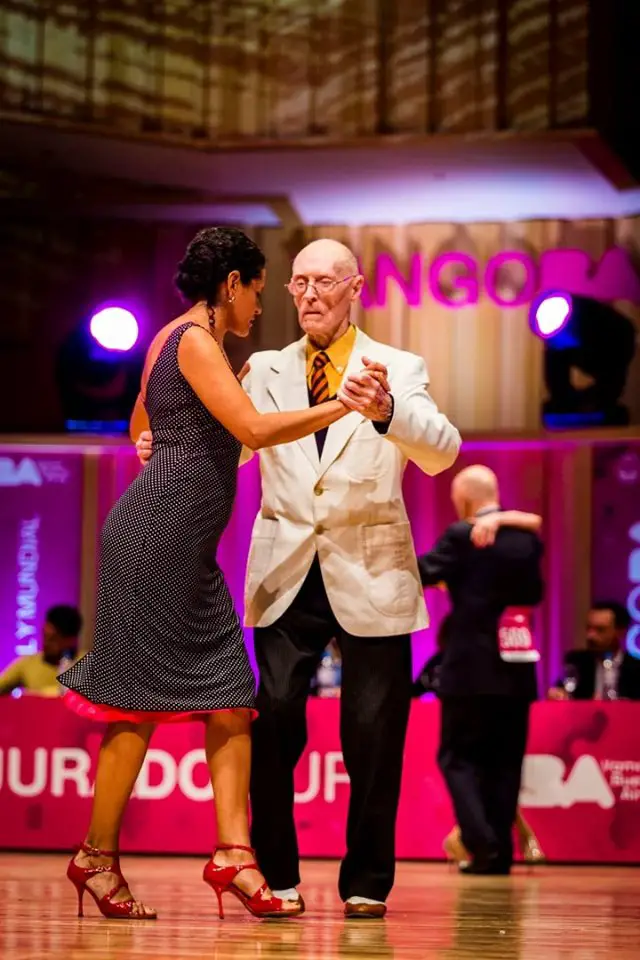 Even though the pair failed to advance in the competition, McManus became part of the history as the oldest to compete in the championship. The crowd cheered as the tournament organizers also awarded him with a plaque. He mentioned at an interview that dancing Tango has changed his life, aside from making him a happier person, it also helps him stay mentally and physically healthy.
The 99-year old does not have any plans to stop any time soon. He said that there's still room for improvement and that he will make a better effort for the next competition. Watch the video here:
What hobby would you like to do until you're old and gray? SHARE it with us in the comments and share this post with your friends and family!